The stunning islands of New Zealand are home to some of the best ski slopes in the world.
With so many options to choose from, it can be hard to decide exactly where to spend your winter holiday, so we've rounded up a list of some of the best ski resorts in New Zealand.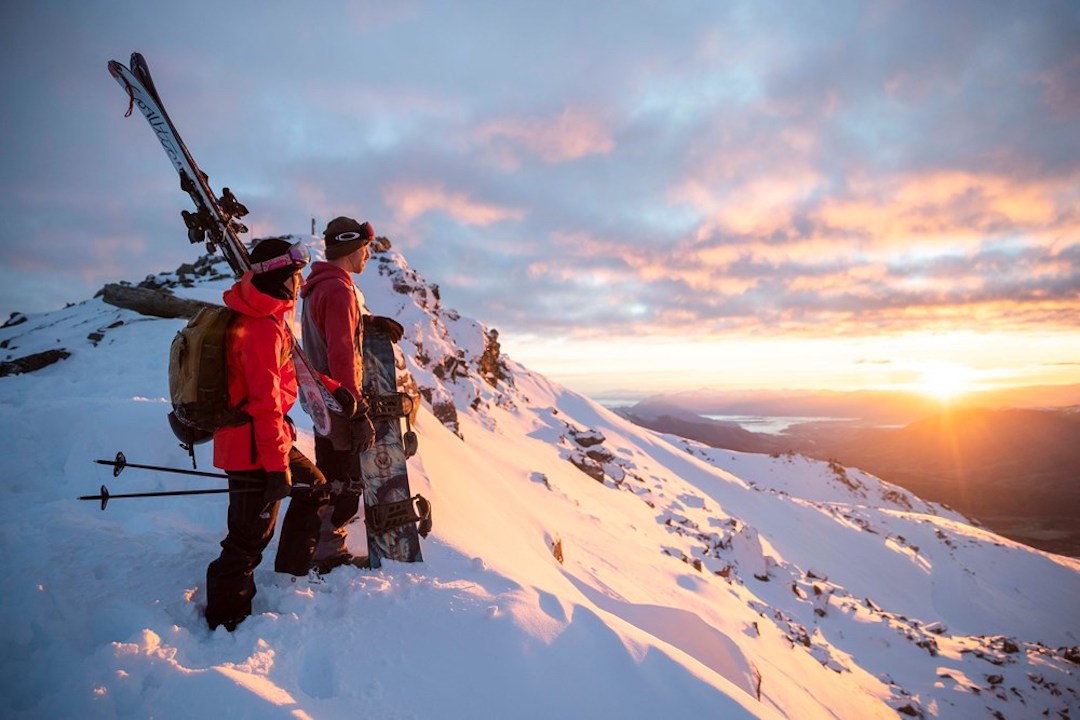 Cardrona
Cardrona is a great all rounder experience, with a mix of tough and easy terrain to suit any comfort level. Conveniently located less than an hour from Queenstown, and with the option to catch a shuttle to the fields, it's no wonder that these slopes are some of the most popular in New Zealand. Cardrona is perfect for families, offering a kids club for the little ones, and a variety of expert runs for parents.
For those wanting to spend a little longer in the area, you can stay at the Cardrona Alpine Apartments, only a one minute walk from the ski lifts, and containing rooms big enough to fit the whole family. There's also plenty of delicious dining options to keep you energised all day long.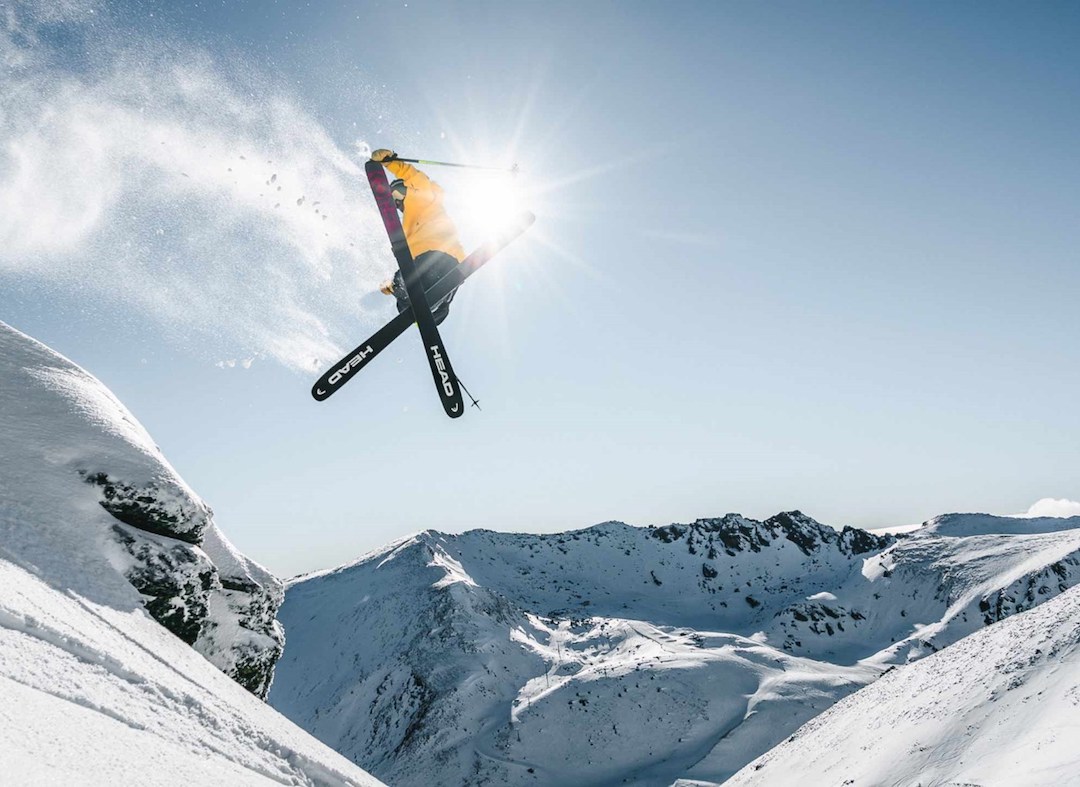 The Remarkables
For beginners hoping to improve their skills, The Remarkables is the ideal place for you. It's home to seven parks and a massive learners area, with nice, wide runs to accommodate for a more relaxed skiing experience. Their Ice Bar provides amazing views overlooking the valley, so you can warm up with a hot chocolate or mulled wine as you soak in the surroundings, before hitting the slopes again for days of action-packed fun.
This year, The Remarkables has also launched the Freeride World Tour Academy, which aims to train keen snowboarders and skiiers to be eligible for the Freeride World Tour. The Tour is a circuit showcasing the best riders in the world, competing on the most challenging slopes and famous resorts in the world. The Remarkables has been the destination for a qualifying event for many years, just another reason why it's one of the best ski resorts in New Zealand.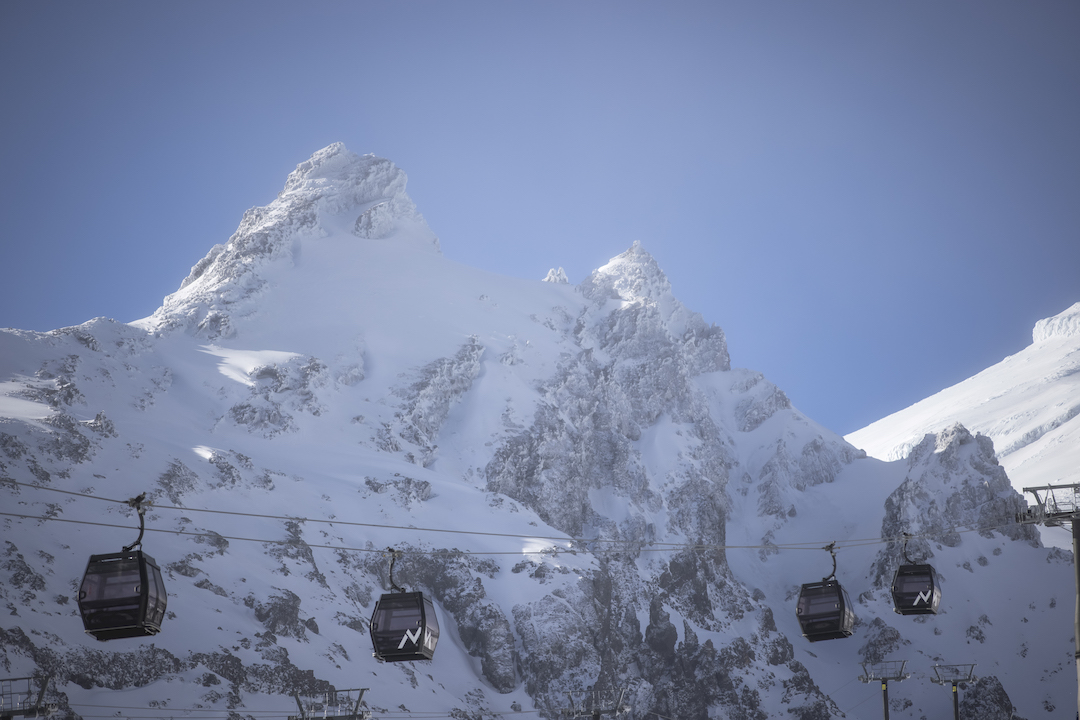 Mt Ruapehu
New Zealand's largest commercial ski field, Mt Ruapehu is located on the highest mountain on the North Island. Beginners can enjoy the learner slopes in Happy Valley. For those wanting more of a thrill, you'll have access to natural bowls, half pipes, and other challenging terrain formed by the solidified lava of Whakapapa.
Plus, take a ride on the famous Sky Waka gondola, which takes guests 1.8km up through the mountain for breathtaking views over clouds and waterfalls, before beginning a run down one of the many exciting fields. To warm up after a long day, you can also take a trip to New Zealand's highest cafe at Knoll Ridge, which offers an extensive buffet lunch using locally sourced ingredients.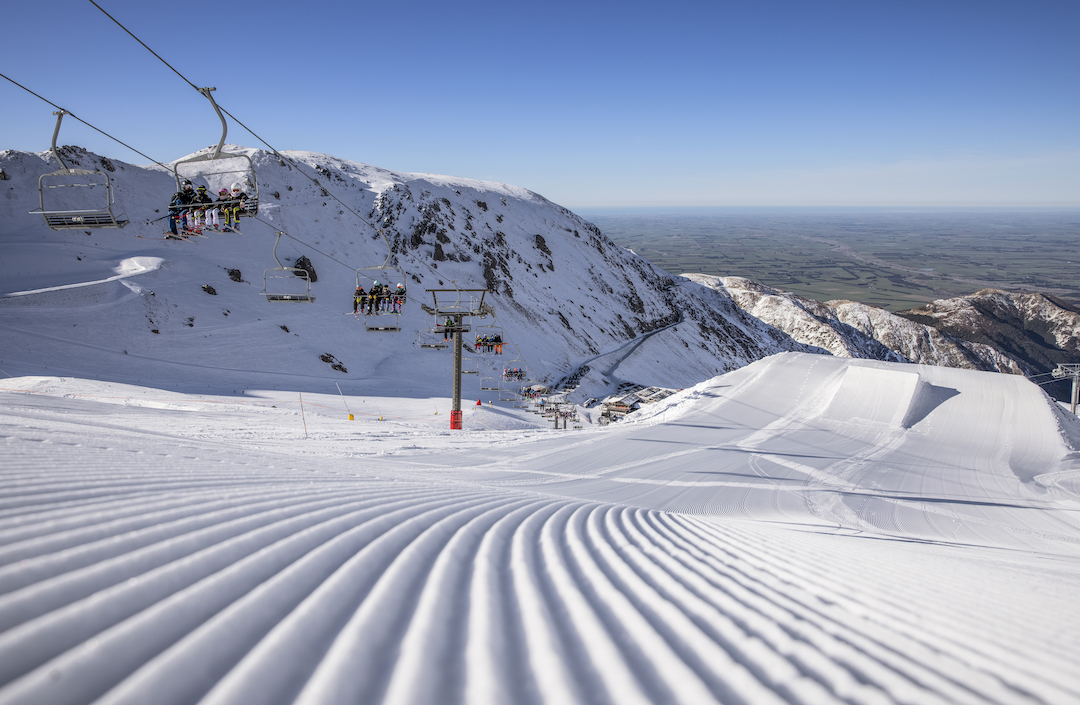 Mt Hutt
With the longest ski season in the country, there's plenty to enjoy at the ski slopes of Mt Hutt. It has been voted the best ski resort in New Zealand seven years in a row, and it's not hard to see why with their perfect terrain and gorgeous surroundings. Mt Hutt is ideal for those wanting to try freestyle skiing and snowboarding, offering terrain parks with jump lines, rails, and snow features to try. Their runs range from beginner to expert, meaning there's something for everyone to enjoy.
For the little ones, Skiwiland is the fully licenced Early Learning Centre for children five and under, providing exciting activities including snow play and even skiing. This season, the resort is also home to special events like Moon Ski, which kicks off with live music at the base area, before the lifts take you up the mountain for a night of skiing fun.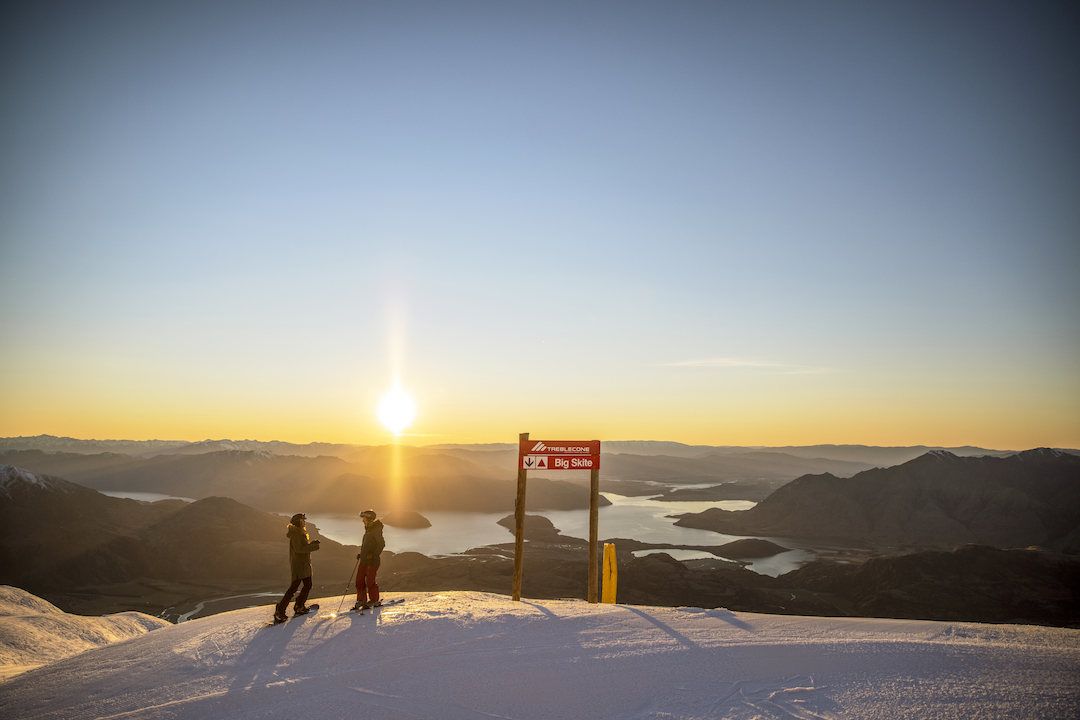 Treble Cone
Treble Cone is the largest ski resort on the South Island, and one of New Zealand's most popular destinations. While it provides some runs for beginners, as well as access to on-site lessons, most of the terrain at Treble Cone is not for the faint of heart. Their legendary off-piste terrain caters to those more seasoned skiers, with runs reaching up to 4km.
The resort is famous for uncrowded runs and amazing views of lake Wanaka from its peak. Visitors can also stop off at the Altitude bar, and enjoy stunning views while they sip on a hot or cold drink. Sit back, relax, and make the most of your experience in the snow.
Can't get enough of these ski resorts in New Zealand? Check out the best bars and exciting activities around the country for an even greater adventure.