Heralded by many as New Zealand's most spectacular natural wonder – which, let's face it, is quite the feat considering just how beautiful the Land of the Long White cloud really is – Milford Sound is a fiord in the southwest of New Zealand's South Island.
Famous for its towering Mitre Peak, plus the verdant rainforests and frothy waterfalls like Stirling and Bowen falls, which cascade down its sides it's a true natural beauty. Home to a wealth of wildlife – from fur seal colonies, to penguins and dolphins, there's no doubting its dramatic beauty and widespread appeal. Nestled deep within the Fiordland National Park, while it might be one of the wettest places on earth – with an impressive average of 182 rainfall days per year – that doesn't stop it from topping the travel bucket lists of aspiring visitors across the globe.
Praised by literary giant Rudyard Kipling as being the eighth Wonder of the World, read on for our selection of the 5 best things to do in Milford Sound.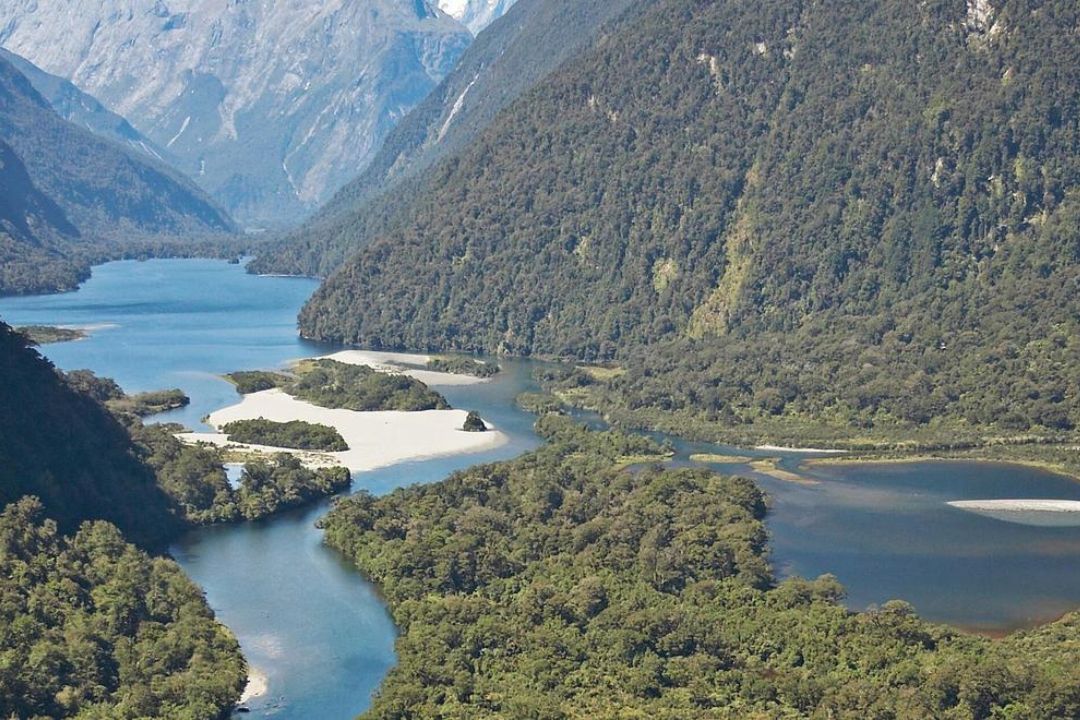 Hike Milford Sound
If you're a would-be hiker with a thirst for adventure, one of the best things to do in Milford Sound is to hike the Milford Track. Deemed by many as New Zealand's most famous walk, this picturesque height spans 53 kilometres and was professed by poet Blanche Baughan to be 'the finest walk in the world'. Starting at the head of Lake Te Anau, the 4-day voyage will lead trekkers across suspension bridges and board walks and features spectacular New Zealand scenery at its finest. From its pristine lakes, to sky-scraping mountain peaks and enormous valley views; it's an unmissable walk that shows Aotearoa in all its natural beauty.
Cruise Milton Sound
A picture-perfect way of witnessing the scenic splendour of Milford Sound is via one of the many cruises on offer. If you're pushed for time a daylight cruise will give sightseers amazing views of the fiord and its wildlife, while the overnight cruises are a once in a lifetime opportunity to experience the fiord at its most peaceful – in the evening and first thing in the morning, before daylight breaks. An unrivalled way to see stunning scenery including waterfalls, the lush rainforest, soaring mountain peaks and glacier-carved cliffs, a cruise is one of the best things to do in Milford Sound.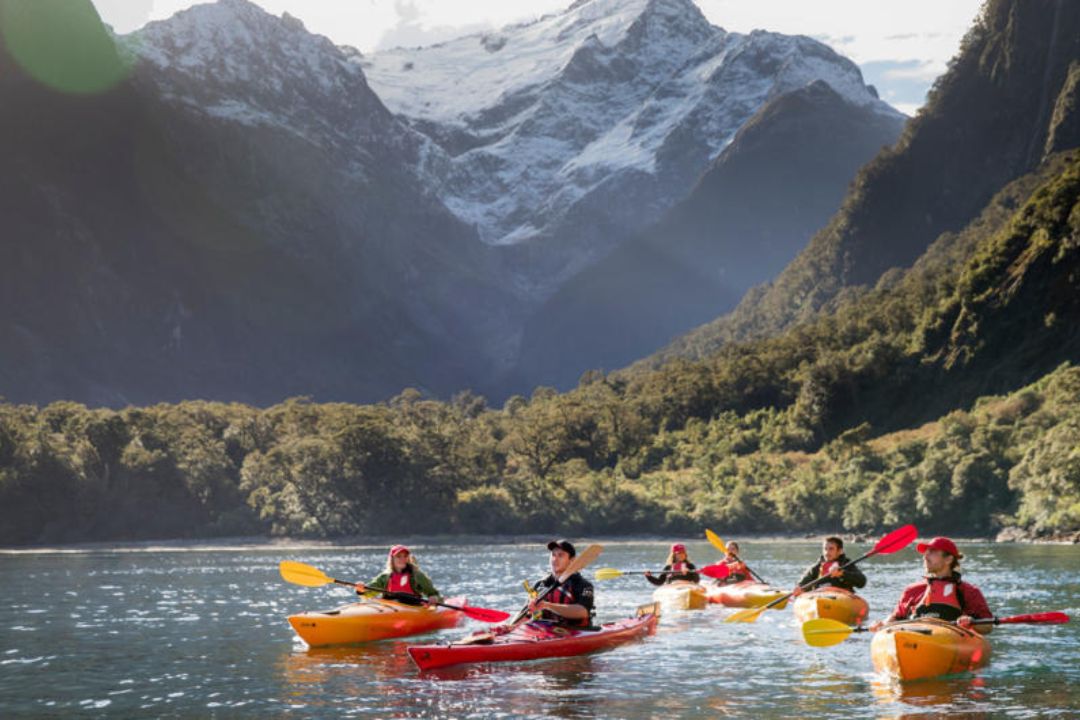 Kayak Milford Sound
If a spot of watersports is more your thang, why not kayak Milford Sound? Milford Sound's landscapes are best explored by water, and some lucky kayakers might even spot a bottlenose dolphin or fur seal. An unforgettable opportunity to see the region's spectacular fiords at sea level as well as explore untouched waterways and lakes, there's no doubt that kayaking through the stunning waters is one of the best things to do in Milford Sound. Offering would-be adventurers the chance to get up close and personal with the thundering Sutherland Falls, the truly adventurous can also spend the night in Doubtful Sound.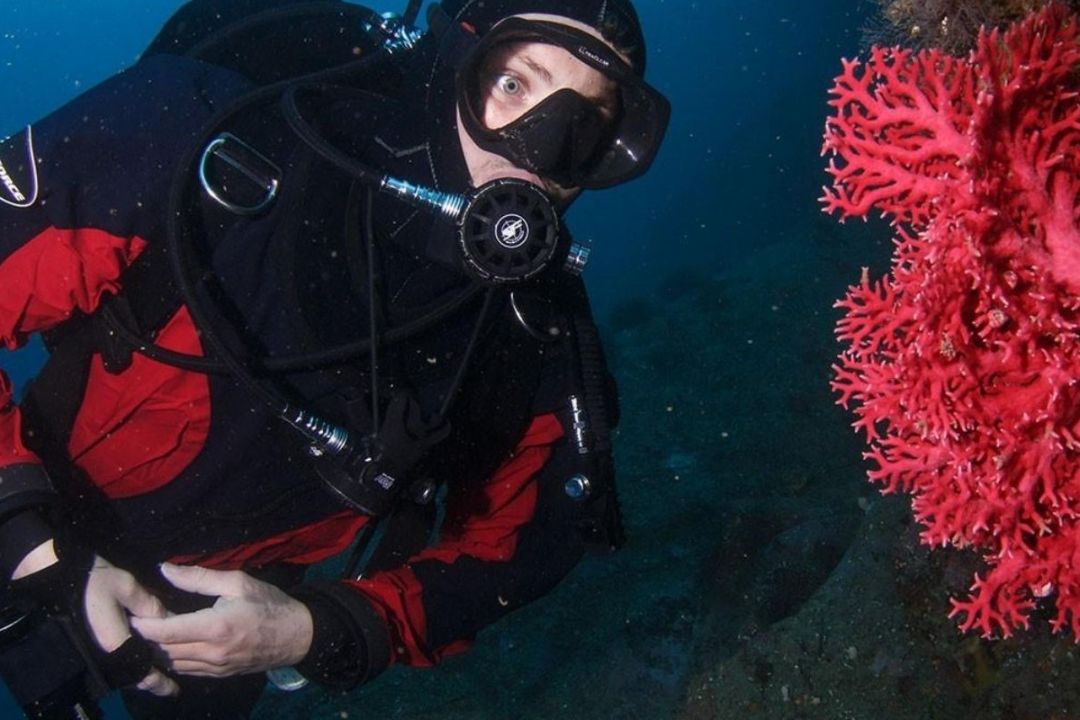 Snorkel Milford Sound
If you're a seasoned snorkeler who wants to see the wild and dramatic waterways of Milford Sound at their most intimate, snorkelling is undoubtedly one of the best things to do in Milford Sound. Boasting everything from black coral to a colourful kaleidoscope of other sponges, corals and snake stars, snorkelers will be in for the swim of a lifetime.
Fly over Milford Sound
Undoubtedly one of the best things to do in Milford Sound is to take in the spectacular scenery with what has been deemed by many as the world's best scenic flight. Offering passengers an unforgettable view into this dramatic backdrop at its unspoilt best, this once-in-a-lifetime flight proves that some of the world's scenery is best viewed from above. The flight will take in everything from the untouched world of peaks and valleys – where mountains reach into the sea – to make for a truly awe-inspiring experience.
Culture vulture with a passion for books? Check out New Zealand's five best libraries.