For while locals and tourists alike love New Zealand for its scenic terrain, outdoor adventures, and beautiful beaches, it too is home to a wealth of wonderful libraries. From a temple of tomes in the heart of Christchurch to an architecturally designed university library, here are the five best libraries in New Zealand.
University of Otago Central Library
Known and loved for being one of the best libraries in New Zealand, the University of Otago Central Library is an uplifting building, designed by LA-based architects Hardy Holzman Pfeiffer and Associates. A design inspired by the local environment, the building features everythinf from fawn coloured, wave patterned carpet – which has links with Otago's tussock lands, to stacked carrels, which were inspired by the sea birds' rookeries on the Otago peninsula.
The magnificent Oamaru stone wall was designed to create an inner streetscape and as a useful orienting device to users to locate themselves within the building, and the library has everything from designated study spaces, to rare books to Te Aka a Tāwhaki – a collection of Māori materials relevant to Māori Studies
The George Forbes Memorial Library at Lincoln University
The George Forbes Library was opened by the Governor-General Viscount Cobham in August 1960 and was designed by architects Jones, Adams, Kingston and Reynolds. The library was so named because of Forbes' advancement of Canterbury Agricultural College interests in the mid-1920s when plans for Massey Agricultural College were underway. While originally a single-storey building, the library now spans eight floors – five of which are home to the library book collection. Boasting over 10,000 books, there's little doubt that The George Forbes Memorial Library at Lincoln University is one of the best libraries in New Zealand.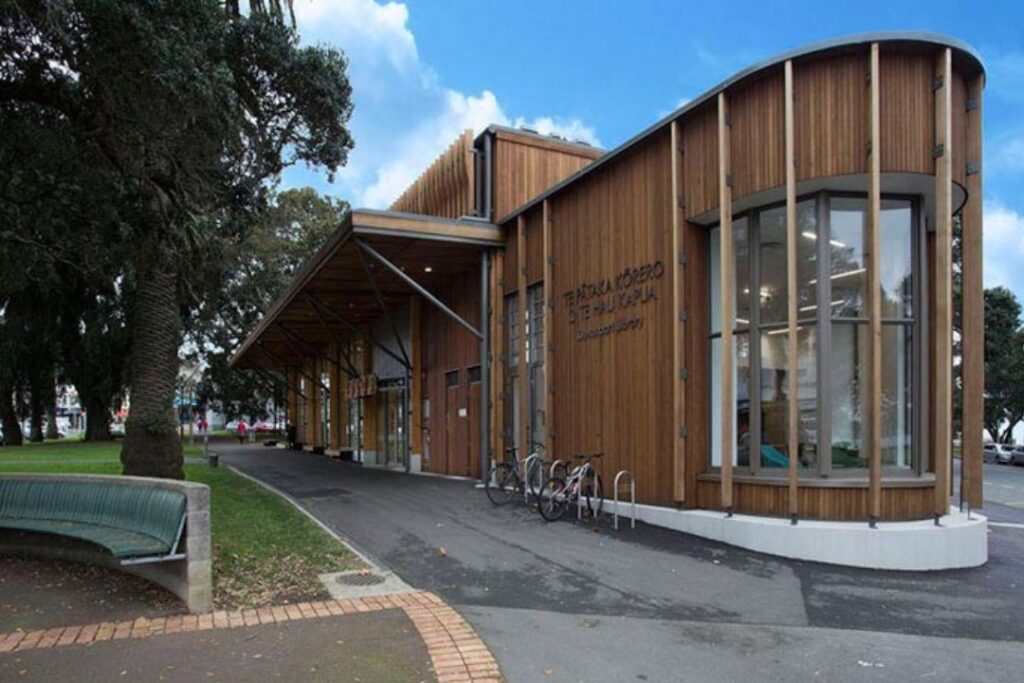 Devonport Library
Auckland's picturesque suburb of Devonport is composed of immaculately maintained Edwardian and Victorian villas, and Devonport Library is perfectly positioned amongst mature pohutukawas, Phoenix palms and an architectonic Moreton Bay fig tree dating back to 1883. Designed by Athfield Architects, the Victorian verandah-inspired building, features everything from a fireside living room to a Bach-inspired community room and, a children's space with sculptural soundproofing and sea views, and an incredible selection of books.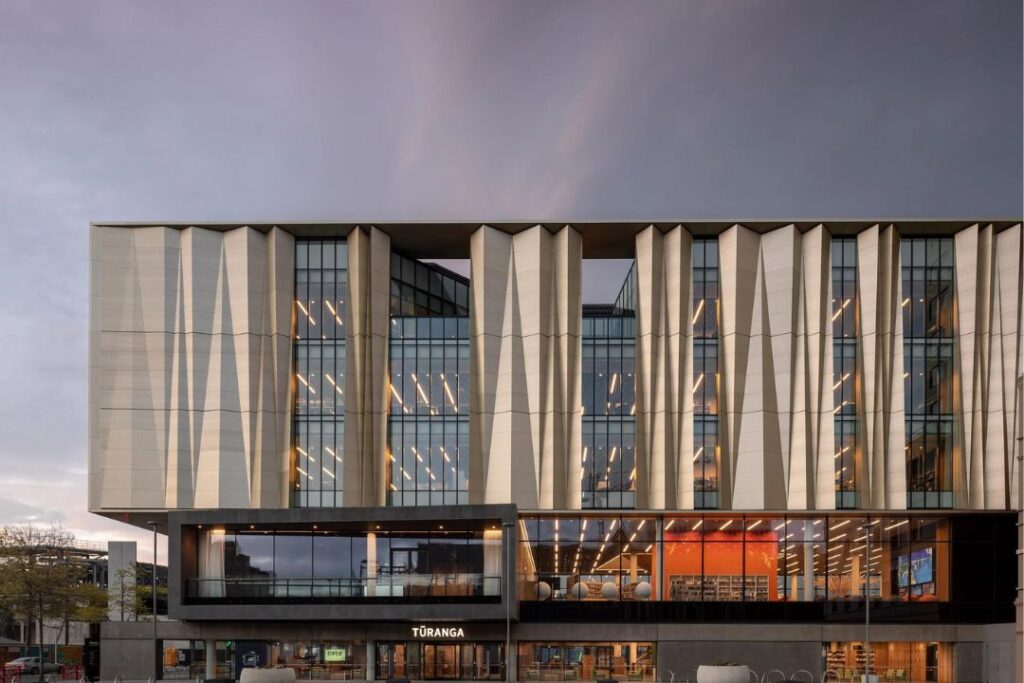 Tūranga Library
Tūranga is a building of distinction that not only functions as Christchurch's main library, but also as a stunning heritage site in the heart of the city's square. Architects Patrick Clifford and Carsten Auer of Architectus were behind the impressive design, and collaborated with Matapopore Charitable Trust and Ngāi Tuāhuriri to transform the experience of whakamanuhiri, the 'bringing in' of visitors and their ascent via generous and well-crafted stairways that rise through a light-filled atrium in a manner suggestive of the passage of the mythical hero Tāwhaki to the heavens.
The design offers a range of well-considered and appropriately differentiated spaces, while the design features an urban balcony boasting unrivalled views of the surrounding city, Christchurch's rural hinterland and the Southern Alps, making it one of the most beautiful libraries in New Zealand.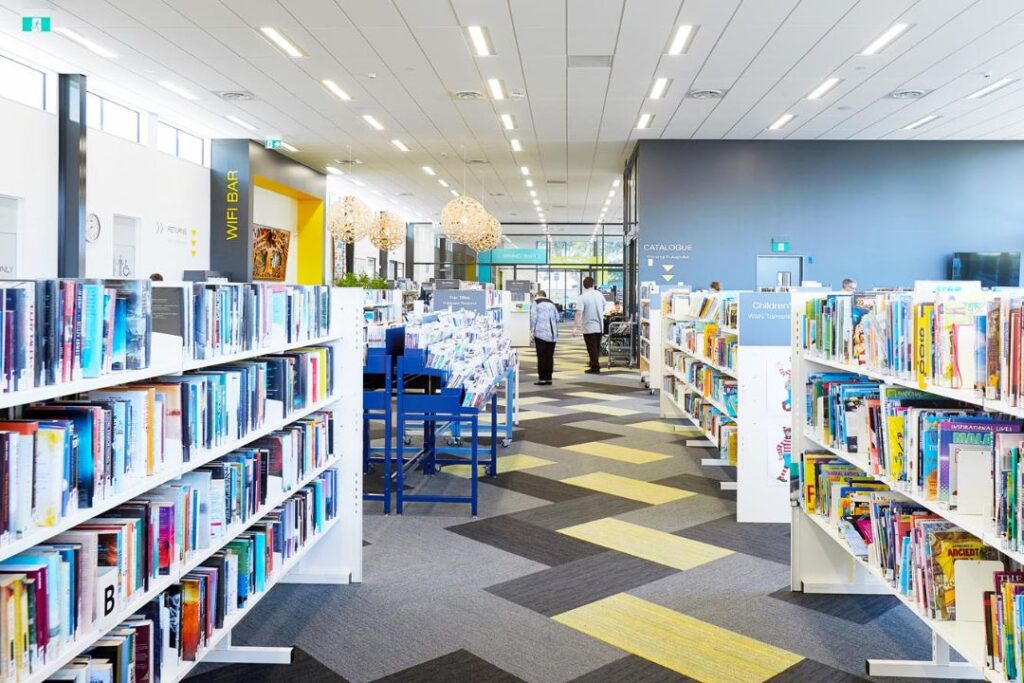 Greerton Library
Having undergone a stunning transformation in 2016, Greerton Library is now known as one of the best libraries in New Zealand, and is beloved by locals and tourists alike for its a place as a community-focused hub that serves the diverse needs of its population. Boasting high internal ceilings that make the most of the surrounding natural light, soft neutral tones and a contemporary environment, the library provides a range of amenities and opportunities for the region's growing population.
Culture vulture? Find out why Wellington is one of the most creative capitals in the world.