New Zealand's South Island,
Te Waipounamu,
is known for its beautiful mountains, glaciers, and lakes. Ten national parks are scattered throughout the island, creating a space for all to enjoy this beauty. Each park has its own unique tracks and sites.
Read on to learn more about these 10 national parks. 
Kahurangi National Park
After visiting Kahurangi National Park you will understand exactly why its name translates to "treasured possession." With the most diverse flora of any natural park, this park is truly something amazing. Walking the wide range of tracks you may even see one of the 67 species found nowhere else in the world. This park is huge. The Heaphy Track, one of New Zealand's "Great Walks," is a 78.4 kilometer track that can take four to six days to complete. If this seems like a bit much, check out one of their many day trip walks. There is so much to see in this park, each trip back will be a little different.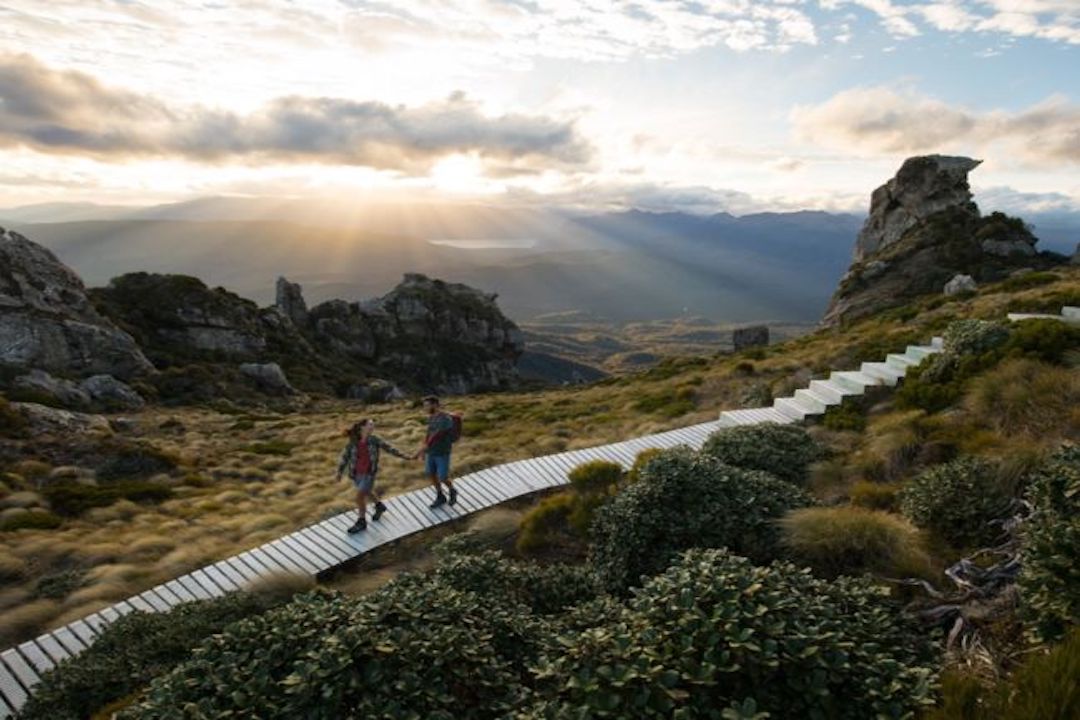 Fiordland National Park
According to Māori legend, Fiordland National Park was carved by Tū Te Rakiwhānoa, a demigod, using his mighty axe. Whether or not this area was formed by a demi-god, it is certainly beautiful. Tumbling waterfalls and snow capped peaks will be all around as you hike around the fiords. Milford Sound is a popular destination in this park. Scenic flights and cruises are held daily for a relaxing day of taking in nature. There are also countless walking tracks including Kepler, Milford and Routeburn, three of the Great Walks. This is the perfect place for nature lovers to explore.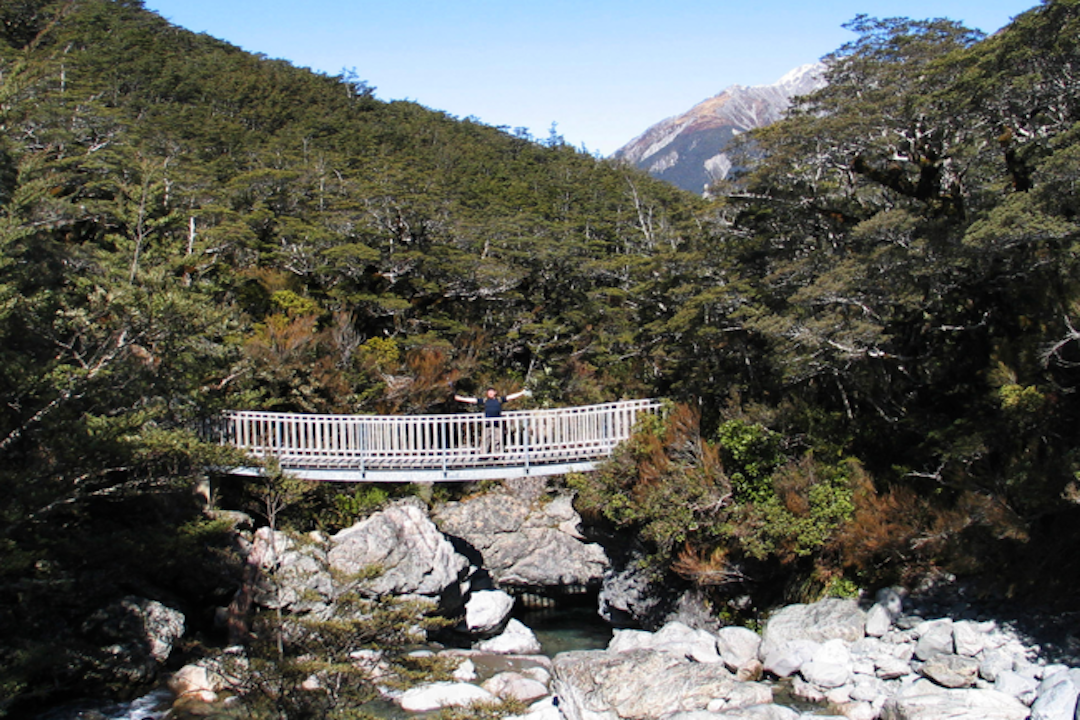 Arthur's Pass National Park
With tracks ranging from the simple to very difficult, everyone will find something to their liking in Arthur's Pass National Park. The high mountains make a great area for climbers, but the well kept trails are ideal for family outings. There are several entrances to the park including a station for the TranzAlpine Train which starts in Christchurch and passes by some incredible scenery. Arthur's Pass was the South Island's first national park and is now a popular spot for locals and visitors alike. 
Nelson Lakes National Park
Nelson Lakes National Park is a great place for water sports, hiking, skiing, and more. Kayaks and canoes are available for rental on the lakes and the beaches are popular for swimming. There are also hiking tracks surrounding the lakes and spanning the park. Choose a hike matching your ability level and admire the spectacular views of the lakes, mountains, and vast flora and fauna. Campsites are available for overnight trips, many containing facilities, picnic areas, and more. Whether you are planning a day or overnight trip, there will be plenty of areas to explore.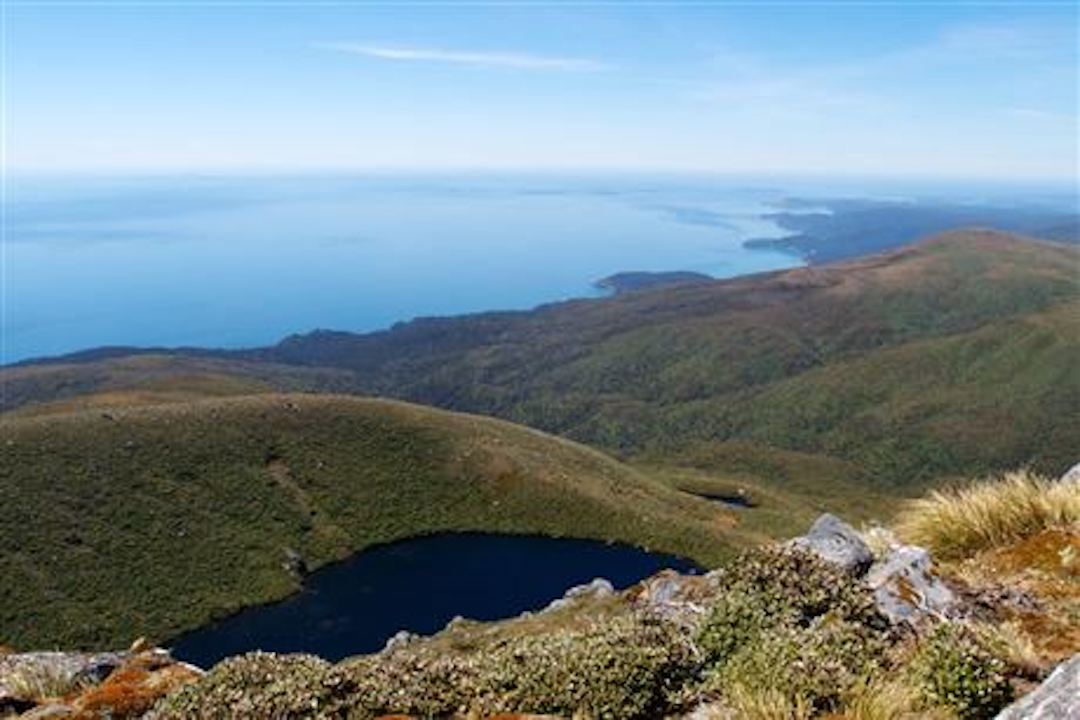 Rakiura National Park
Although it is the newest national park of New Zealand, Rakiura National Park is just as beautiful as any other. Translating to "The Land of Glowing Skies," this park is especially spectacular at night. Set up on the beach and admire the shining night sky and even the Aurora Australis during certain times of the year. This is also one of the best national parks for bird watching. Exploring the island you may spot a kiwi, penguin, weka, or a number of other birds. With this much beauty,  Rakiura National Park definitely deserves a visit.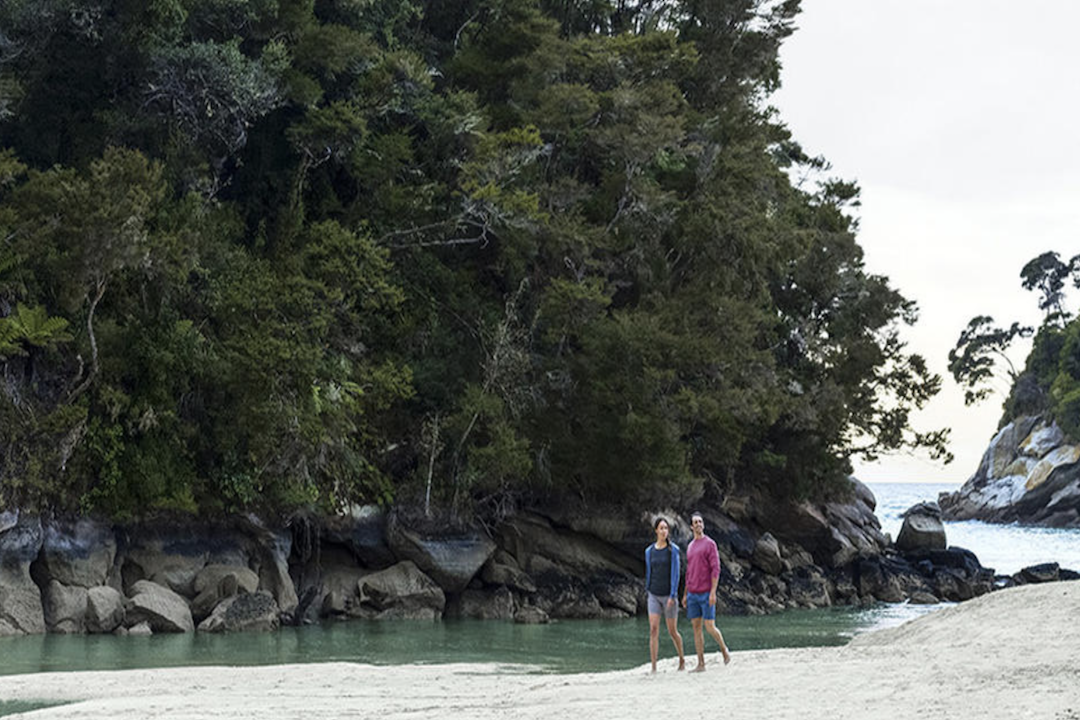 Abel Tasman National Park
With crystal clear water, granite cliffs, and coastal walking tracks, Abel Tasman National Park has lots to do. Enter the park from seaside towns, or get on the water. Kayaks, water taxis, and sea shuttles are available to drop you along the coastline of the park. From there, begin walking along the coastline through native forests and admire the wonderful scenery. Take a break at one of the lodges for a meal or a drink, then continue along the famous paths. There is lots to explore in this park, you will undoubtedly have an exciting day packed with adventure.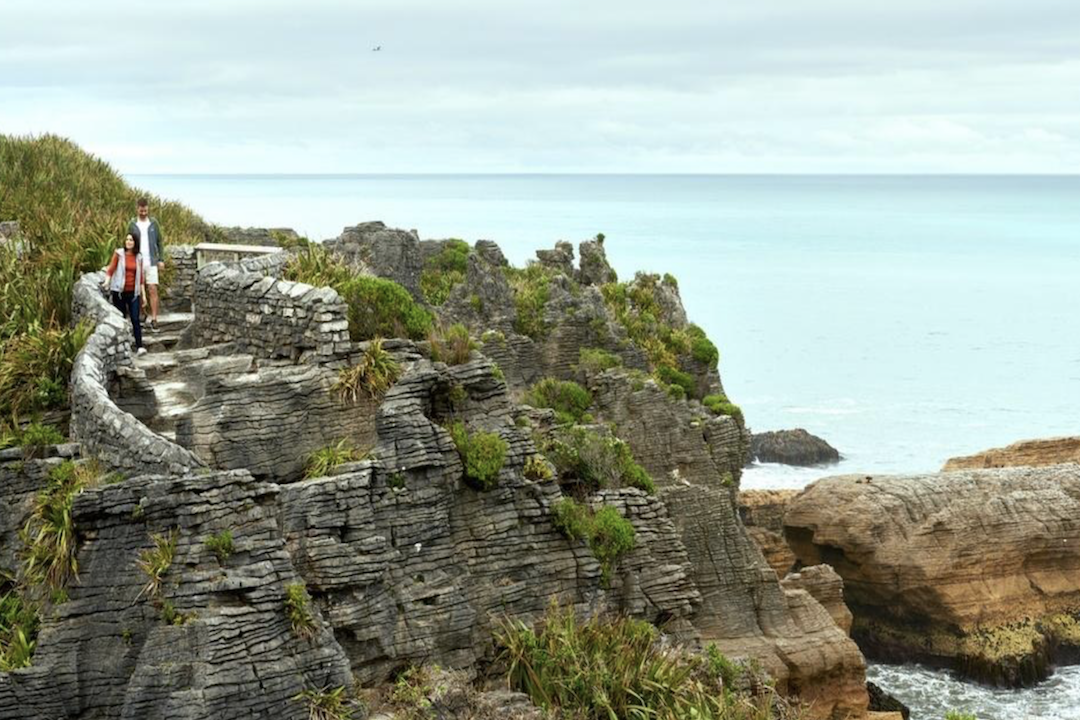 Paparoa National Park
Overlapping subtropical and cool climate areas, Paparoa National Park has a little of everything. The limestone formations are a huge draw to this park, making up pancake stack structures along the coastline. Caving is also popular in this area with caves suitable for both beginners and the more experienced. While walking along the coastline and checking out the caves, keep an eye out for dolphins and other marine animals. There are heaps of wildlife all around the park to enjoy.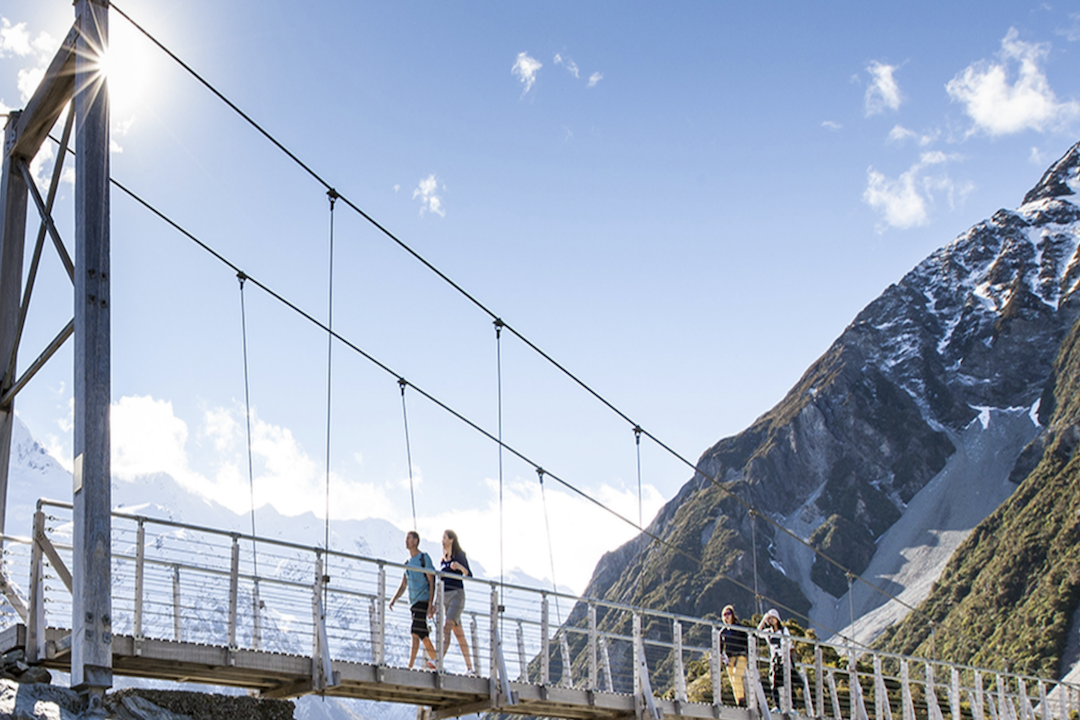 Aoraki Mount Cook National Park
Home to the tallest mountain in New Zealand, Aoraki Mount Cook National Park is one of the best mountaineering areas in Australasia. With 23 peaks to explore and many unique sights, climbers will have lots to do in this national park. A 27 kilometer glacier, also available for trekking, gives the park's lakes an opaque milky appearance not seen in many other places. Most of the tracks in this park are geared toward experienced hikers, though there are some shorter tracks to explore as well. If you want some serious trekking pull on your hiking boots and head over to Aoraki Mount Cook.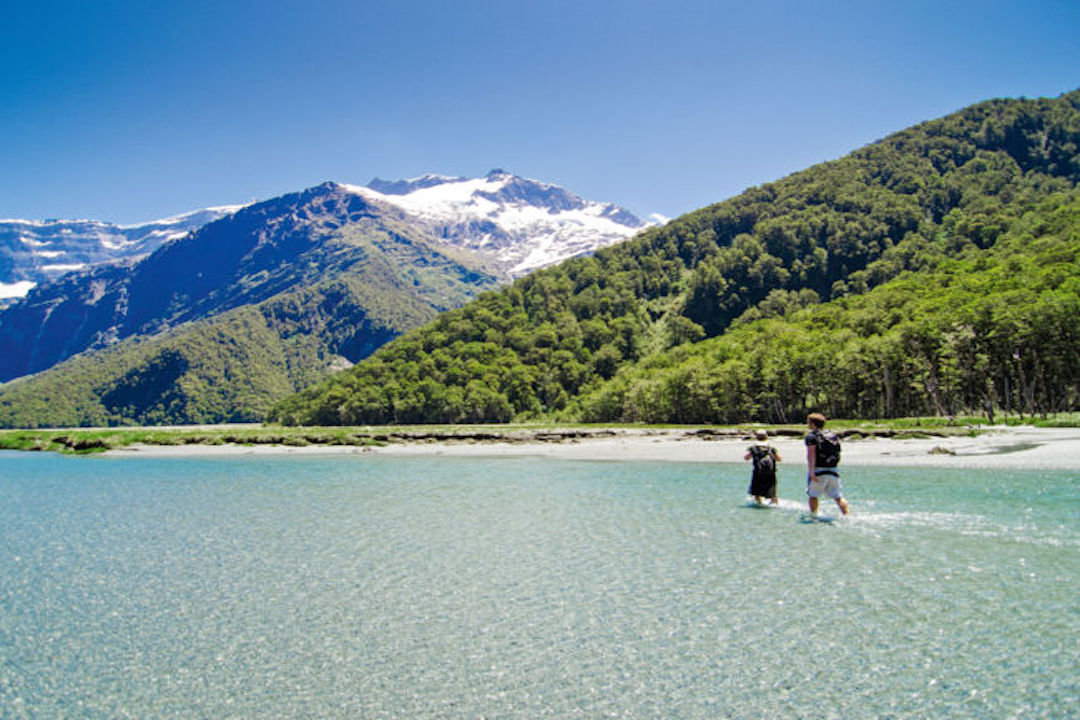 Mount Aspiring National Park
Mount Aspiring National Park provides several short walks as well as longer treks through the valleys. One of the most picturesque of these hikes is the Blue Pools walk. Taking you through a forest and overlooking the pools near the Blue River from a swinging bridge, this walk is breathtaking. Only taking thirty minutes, after completing the walk you will have plenty of time to explore more of the parks hikes and even take a jet boat down one of the park's rivers. The hikes are suitable for all, making this a great spot for a family trip.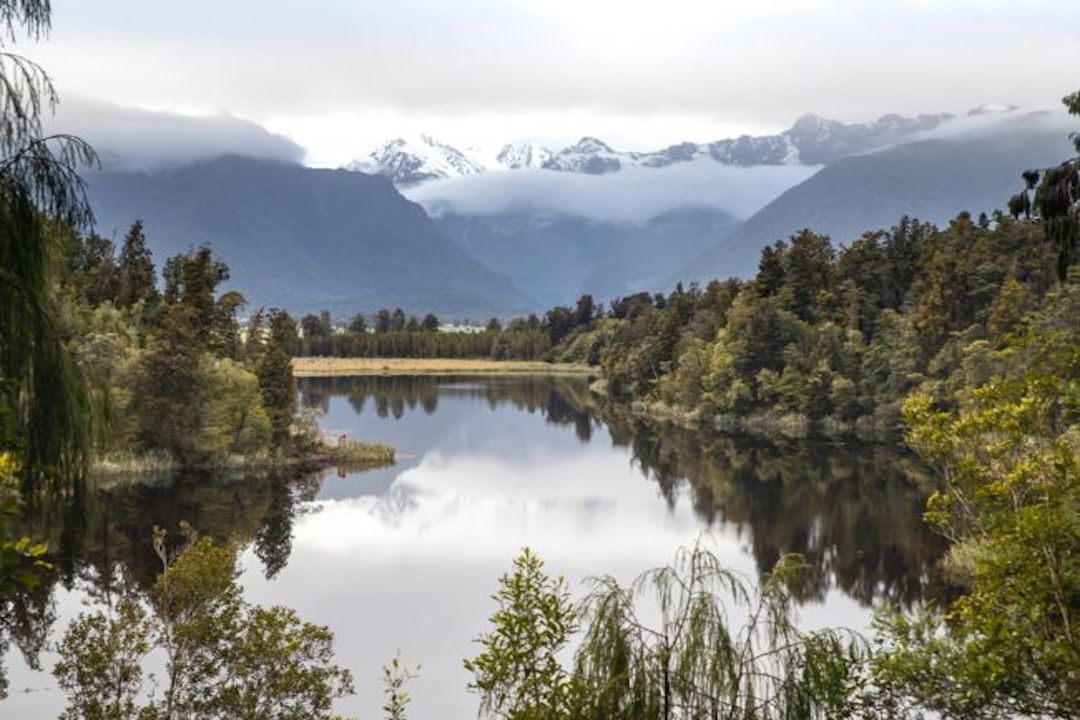 Westland Tai Poutini National Park
Westland Tai Poutini National Park is known primarily for its expansive glaciers. The Fox and Franz Josef Glaciers, located in the park, are uncommonly fast moving. Many hikes will take you through this area to hear the grinding of the glacier against the landscape. You can also hop in a kayak to explore the rivers and lagoons along the coast. Spend the day hiking the glaciers and exploring the water by kayak then relax in the natural hot springs of Franz Josef.