I have two over-excited, chattering 10 year-old boys with me when I smoothly ascend Bob's Peak on the Skyline Gondola. By the time we reach the top, I'm as thrilled as they are to be in the adventure capital of New Zealand — Queenstown.
Standing up there in the clouds, taking in the breathtaking 220-degree panorama of Coronet Peak, The Remarkables mountain range and the beautifully blue Lake Wakatipu, I am stunned by Queenstown's beauty.
Choppers fly overhead, and far below us, jet boats tear around the lake as planes take off from the nearby airport, scooting in and out of the clouds that sit below the craggy snow-covered mountain peaks.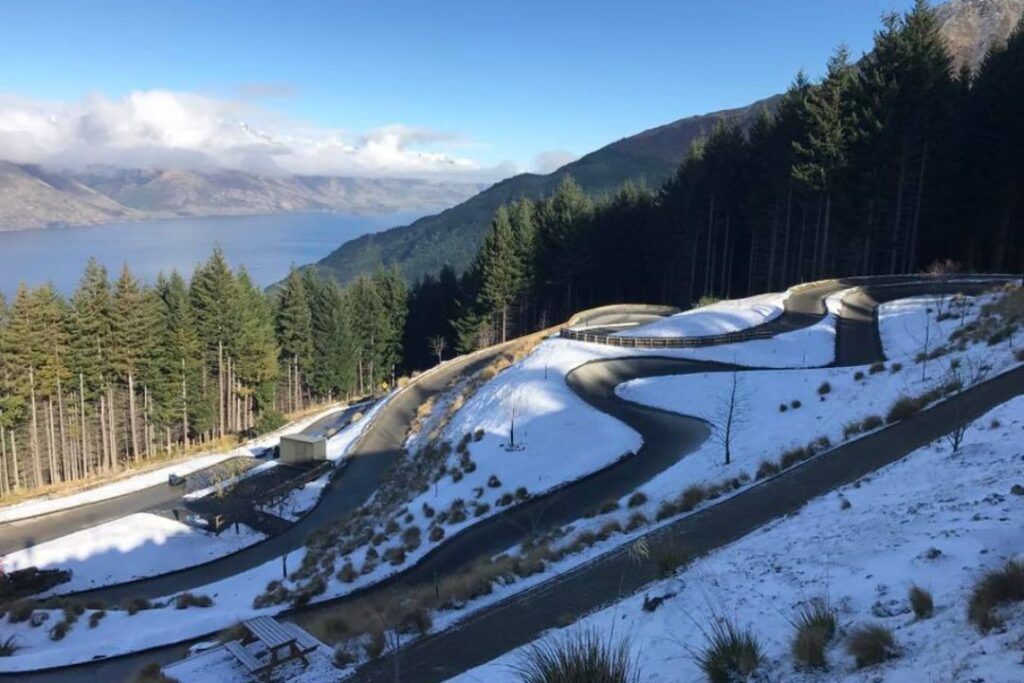 I lost the boys as soon as they had their helmets on, but the shining silver luge track weaves like a giant glistening snake below me, so I know it won't be long until I hear or see them. And then there they are, hurtling around corners and screaming their heads off as they head without fear (nor brakes it seems) into the 800-metres of dips and curves, sweeping turns and tight twists. Only when they hit a straight patch do they burst into laughter, somehow also shouting out their feats, their voices joining a cacophony of others.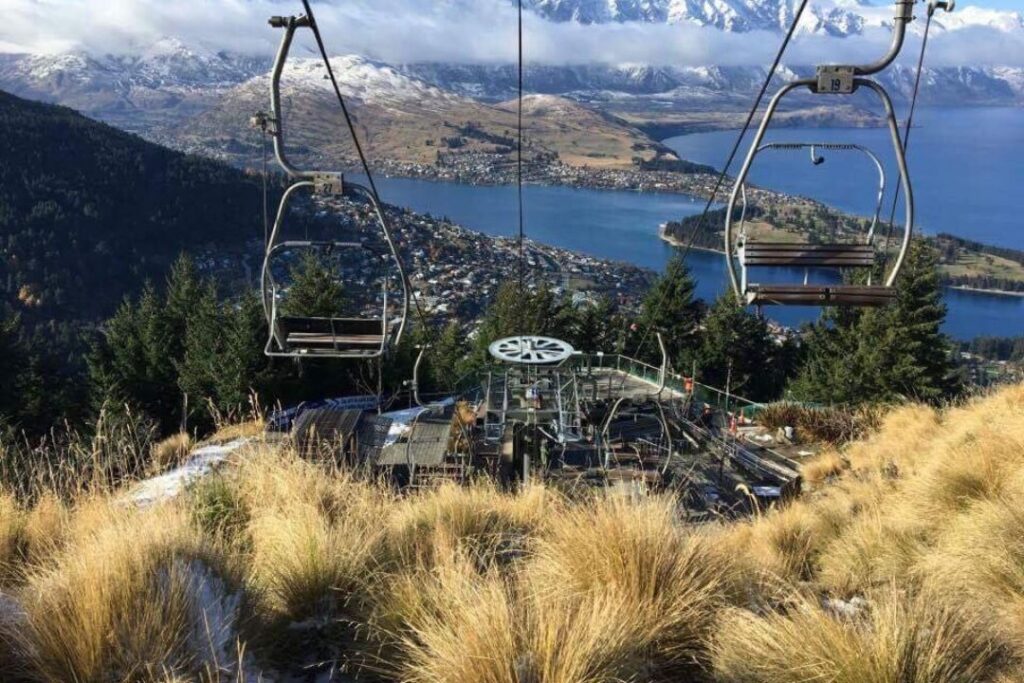 Exploring the town
Dragging kids, teens and adrenaline-seeking adults off Bob's Peak is no easy task, but I lure the boys with the thought of some freshly caught Hoki, calamari and kumara chips with gravy at Erik's Fish & Chips. We follow this up with the eateries deep-friend Kiwi Fruit in doughnut batter. We can't resist also trying the Gourmet Banana On A Stick, which is deep-fried in coconut batter and dusted with cinnamon and sugar. This funky little outfit is housed in a mobile trailer perfectly right near the lake so that the kids can run some of the energy off afterwards along the sandy shores.
We take a stroll through the buzzing centre of Queenstown, where its too easy to wander off down quaint cobbled laneways and be lured into places such as The Remarkable Sweet Shop, which is a delightfully old-fashioned style confectionery store that's an ideal place to grab some gifts for those back home.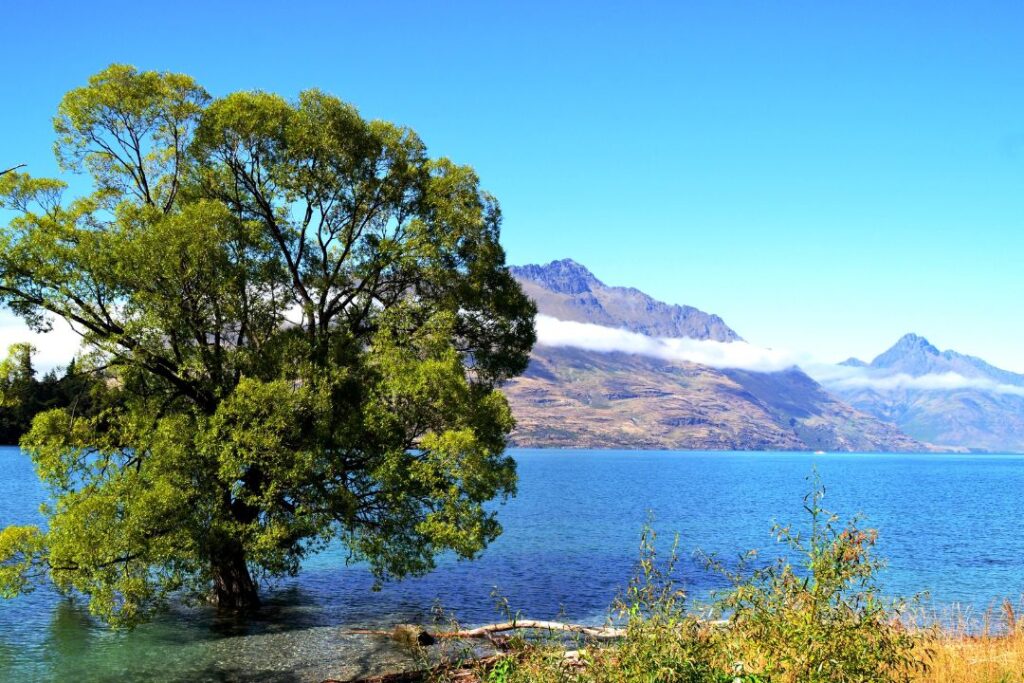 Crazy golf and riding sharks
For those who love a good mini-putt course, CaddyShack Mini Putt is up there as one of the most impressive in Australia and New Zealand. Our golf balls travel up mountains on chairlifts, through castle keeps, across snowy mountaintops, down rivers and through country estates. The boys literally clamber all over New Zealand, madly excited while they tally up their scores.
There's something lurking in the deep lake that kids, especially those with their eagle eyes set on adventure the ones I have in tow, will not miss. And that's the six-metre-long great white and tiger shark submarine-like boats diving in and out of the water and doing breaches metres out of the water. Being inside one feels something like being inside of a torpedo meets a fighter jet.
Some people come all the way to Queenstown just for The Hydro Attack, because it's the only thing like it in the world, and well, who doesn't want to be in the body of a breaching shark speeding through Lake Wakatipu at 80km an hour? The Hydro Attack is for adrenaline junkies who need another level of adventure on and under the water, and if you're brave enough to do it, you won't be able to wipe the smile off your dial for days afterwards.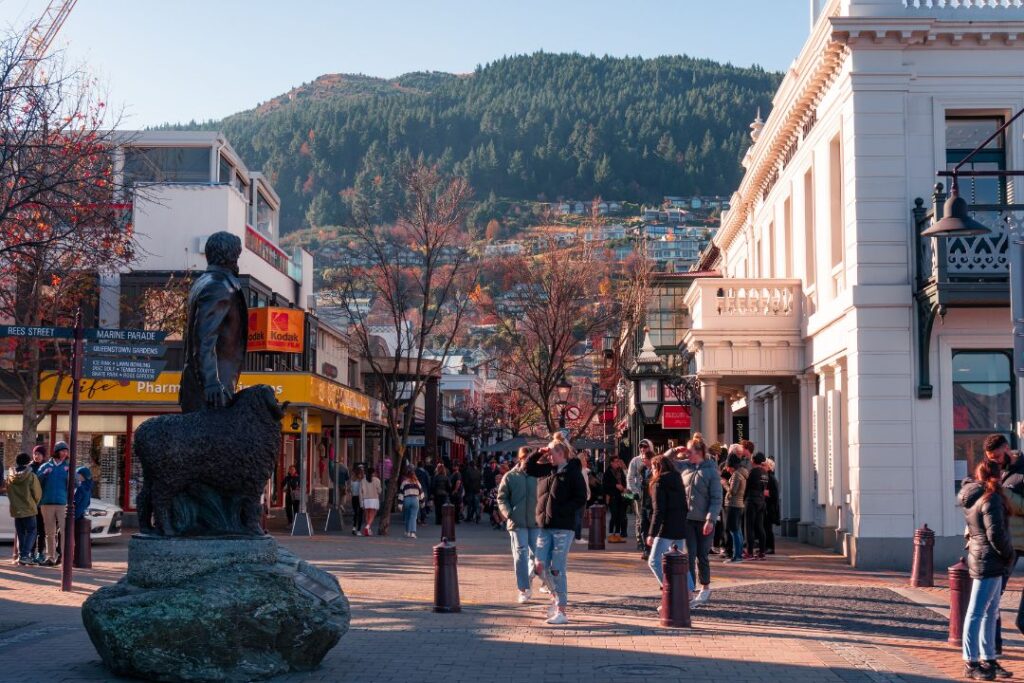 Lone Star and some well-earned luxury
When dinnertime rolls around, we head to Lone Star Queenstown. Right in the middle of town, this institution has a laid-back, rustic, cowboy-themed vibe, and the place is always packed with families. In the cooler months you can all cosy up in front of a roaring fireplace, and the great thing is, the kids' menu does not include all the usual suspects. We loved the Hero Burger, (also available as a vegetarian option with a lentil, pea and kumara pattie) and we tucked into some Barney's Ribs, smothered in Barney's sweet Lone Star sauce.
Our adventure in the Adventure Capital of New Zealand has to come to an end each day, and if you want to do it in luxury with ample space, book into the Rees Hotel and Luxury Apartments, where the new family suites are guaranteed to not only please everyone but knock everyone's socks off. With large rooms, including enormous self-catering kitchens, and views of the Remarkables to swoon over, you'll be creating memories from the moment the kid's eyes pop open in the morning and zero in on another adventure unfolding on that amazing lake.
This story was originally published on Family Travel.
Find out why Wellington is one of the most creative capitals in the world.