Racing past a turtle dozing on the sand, my son throws himself into a calm aqua bay on Maui's North Shore.
The turtle is unperturbed by his splashing, as are several other turtles basking on the beach and swimming within metres of my rambunctious six-year-old. For him, being surrounded by these majestic mariners has become normal, somewhat expected, after only a few days in Hawai'i. This is a large part of what makes Maui magical, but there are plenty of other reasons families will love the island.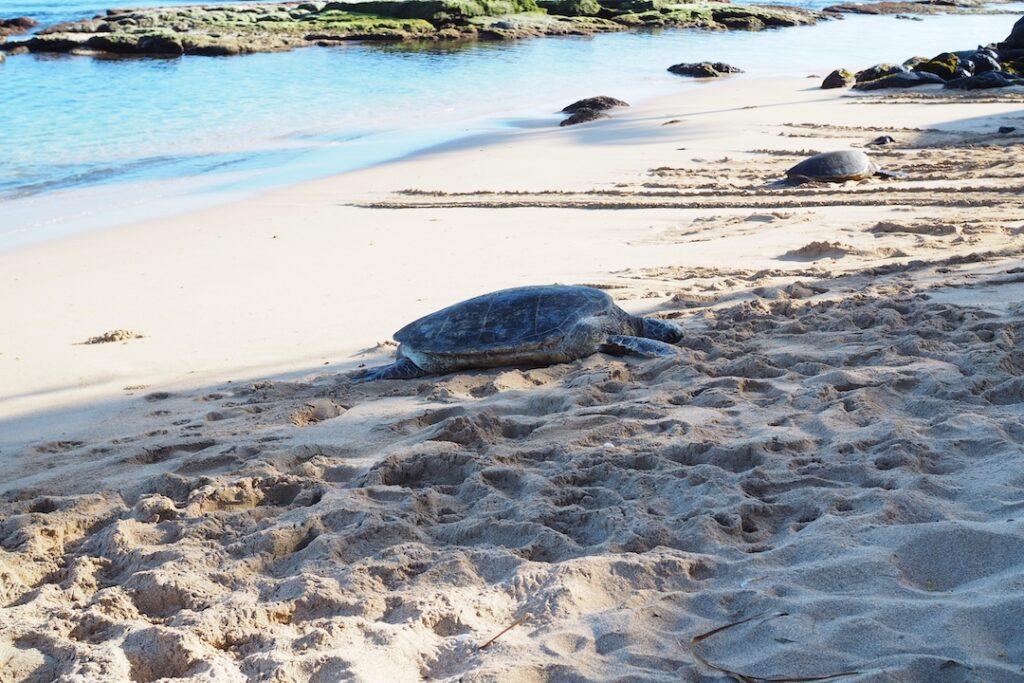 Maui beaches
Surfing, swimming, snorkelling, stand-up paddleboarding… you name the water sport and Maui has it covered. If you're keen to see turtles, one of the best places to go is Ho'okipa Beach Park on the North Shore. Every morning, you'll find large groups of turtles basking at the eastern end of the beach. You're not allowed to approach them but it's a good spot to introduce children to these magnificent creatures. If you want to chance upon snorkelling with a turtle, take a dip at famous Ka'anapali Beach or Honolua Bay on the West Coast.
If you have surfers in the family, Ho'okipa gets good swell beyond a reef in winter, while Launiupoko Wayside State Park has rolling waves in summer and is a great spot for families thanks to a foreshore picnic area and gentle toddler corner. The latter is also popular with stand-up paddleboarders, as are the beaches directly to the north and south.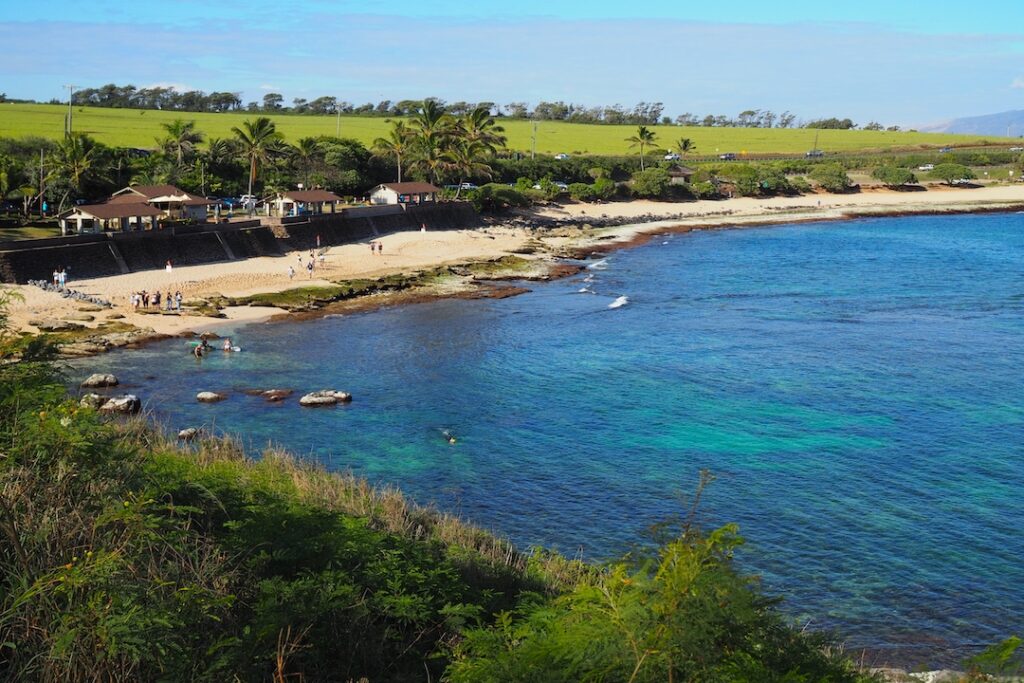 Family restaurants
Although a holiday in Maui costs a pretty penny, there are still plenty of places for families to enjoy a meal out. One of my favourites is Cheeseburger in Paradise, on the water on Lahaina's Front Street. This place is touristy for a reason: the burgers are fresh and delicious, the smoothies fluffy, and the service friendly and fast. Plus, my six-year-old and two-year-old loved the place.
Also in Lahaina, you'll find the bustling Down the Hatch restaurant. Pull up a chair in the courtyard and feast on southern-inspired chicken and waffles, coconut shrimp and poke – a Hawai'ian fish dish you have to order at least once. Service is efficient, although expect to line up to get a table no matter what time you arrive. Afterwards, grab a gelato or pineapple dole whip (like soft serve) from one of the numerous ice-cream shops and enjoy it under the shade of the town's giant banyan tree.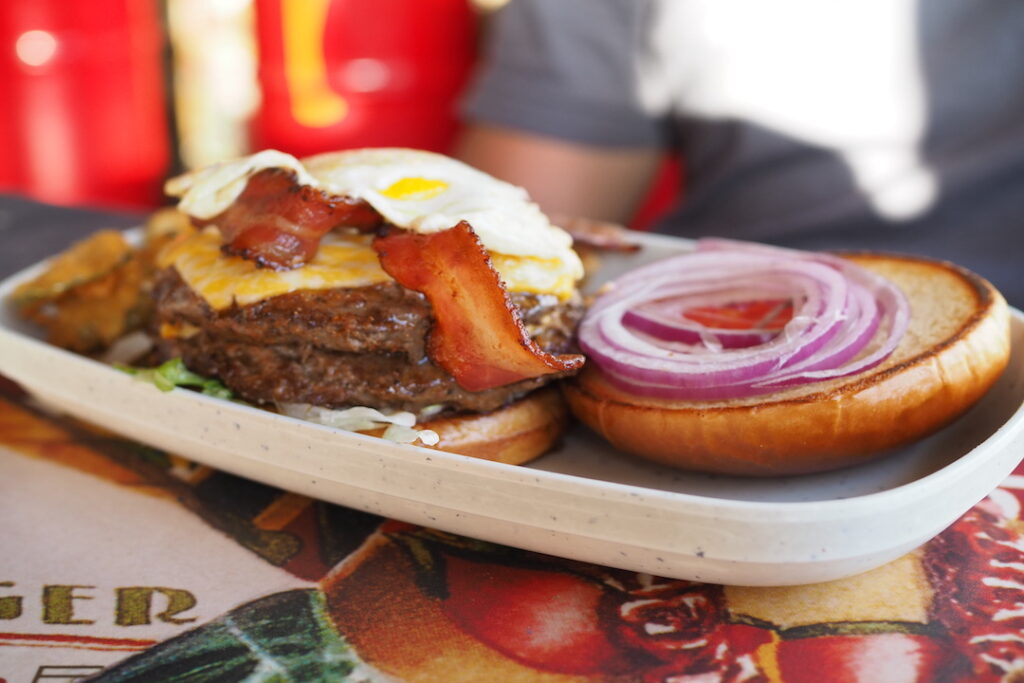 Family activities
If you need a break from the beach, there are a tonne of family activities across the island. Imaginations will run wild as you drive your school-aged children through clouds and drizzle to the top of a dormant volcano, Haleakala Crater, in Upcountry. With a clear sky at the top, hike to two lookout areas to watch a lollipop-coloured sunset. You can go for sunrise too but it's an early start and you have to make a reservation, while no booking is needed for sunset. Give yourself plenty of time to get there (about 1.5 hours from Pa'ia) and dress warm. If your kids are young, take dinner, to be enjoyed on the drive back down.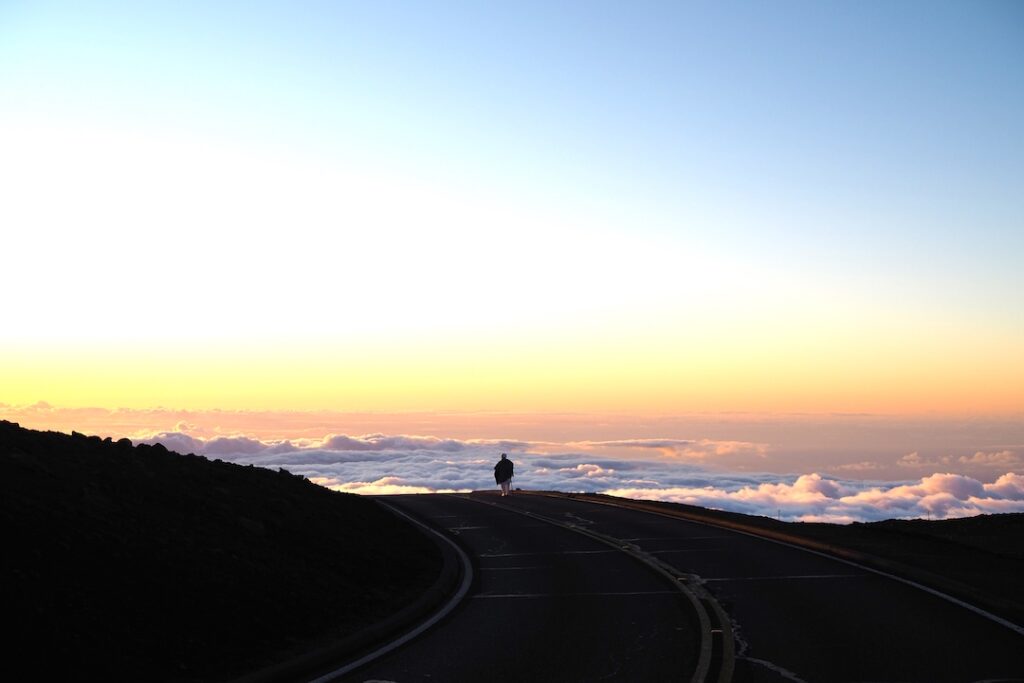 Sneak more education into your holiday with a visit to Maui Ocean Center, in Wailuku. This small aquarium has a great mix of outside and inside exhibits, including a turtle pool and a touch pool where small children can safely feel sea cucumbers and sea stars. Inside, you'll find numerous tanks with vibrant corals and fish, plus an open ocean exhibit where you can walk through a watery tunnel as sharks and rays swim overhead – the kids will love it. There are on-site eateries and a wonderful range of ocean-themed souvenirs in the gift shop.
The best way to cap off a holiday on Maui is by hitting Hana Highway, also known as "the Road to Hana". This 83km stretch (52 miles), with 620 bends and one-lane bridges, snakes around cliffs, bays and forest as it makes its way to Hana, in East Maui. Bustling Pa'ia is the starting point, and a great town to grab a coffee in. It's also worth dropping into Hana Picnic Lunch Company to buy a package that include a sandwich, crisps and a choc-chip cookie. Down the road, a fence of old surfboards draws your attention to Ku'au Store, a gourmet grocer worth popping into if you love organic and locally-sourced food. Other Hana Highway attractions include black-sand beaches, waterfalls, farms and fruit stands. The drive takes between two to four hours (one-way), depending on traffic, weather and how often you stop. Pre-book accommodation in Hana to avoid rushing. Alternatively, opt to only drive part of the route, especially if you have a fussy toddler or baby. That way, you still get to experience the beauty of one of the most talked-about road trips in Hawai'i.
For more activities with families in Hawaii, check out these dream destinations.