The jewel of the South Pacific is an island where tribal war and cannibalism was once de rigueur. Today, the people of Fiji's Coral Coast are as fun and friendly as the adventures to be had  (and they won't put you in a pot for dinner).
There's a group of large incredibly muscular men before me – loin cloths covering their private parts, bodies tense, dark sweaty skin shimmering in the dim lights, their painted faces set firmly  in warrior mode. They move in jagged yet smooth synchronicity, singing and chanting in their tribe's language. It could be a scene from hundreds of years ago, except I am in a restaurant at the Outrigger on the Lagoon Resort in Fiji, and instead of a person on a spit, there is a smorgasbord of fresh fruit, seafood, fried chicken and Fijian delicacies of all kinds. And besides all that, the brave men have started to shake their butts to Kylie's Locomotion. Everyone bursts into laughter as they flit between warrior mode and moving like ravers on Sydney's Oxford Street.
Voluptuous Fijian women join the dance floor, mesmerising the audience with belly dancing that defies the logic of human anatomy. When the dancing is finished, everyone heads out to a sand-floored stadium, where the same performers take turns at fire dancing – leaping, arching, flinging through the air and climbing atop one another with fires blazing from the sticks they twirl. It's magic and everyone stares, enchanted. The bodies and smiling faces of the performers are amazing to watch, and the spirit of the people is hard to ignore – they are so passionate about their culture. They are beautiful.
Most people who have been to Fiji will say that, time and time again: the Fijian people are beautiful. When you step off the plane, these big, beaming people are all around you, crying out 'Bula!' at the top of their voices. If you tried counting how many 'Bulas' you get in one day, you'd quickly lose track. It's often thought that 'Bula' means 'hello', but it is so much more than that. It means anything from hello, goodbye, welcome, love, and more. Really, it means 'life', and like most offerings on these islands, it is a blessing of health and happiness.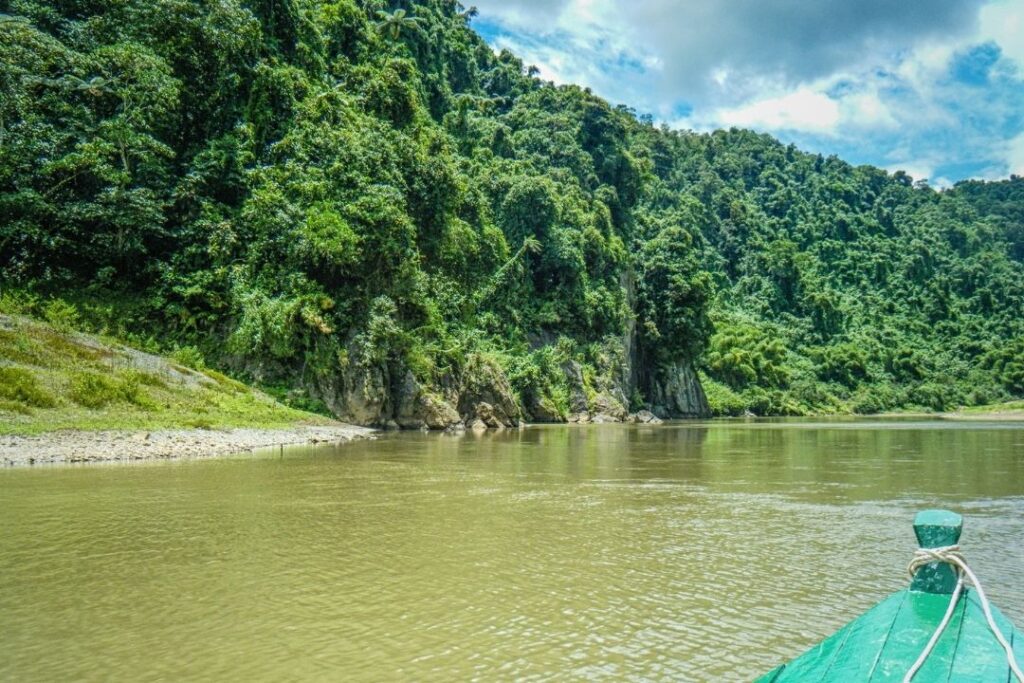 Village life
The Sigatoka River Safari is a sure-fire way to cram in some hair-raising fun while learning about the Fijian way of life. Pile into the custom-made jet boats and get ready for an adrenaline-inducing speed down the mountain-lined Sigatoka River to a village where locals embrace their cherished ancient culture. Minus the cannibalism of years gone by. Christianity put a stop to that, although a few plucky missionaries ended up as drumsticks before conversion was complete.
After a ride including some hairy 360-degree spins, in which enthusiastic guides get passengers screeching with laughter as they're showered in cascades of water, the boat zips up to the side of a jungle-clad mountain. A tribe of young Fijian village children clamber down the muddy, slippery slopes to make friends, and visitors are shown how to tie their complimentary sarong in the right fashion for customary entry into the village. Hats also have to be removed.
Entering the village – a group of old tin and wooden houses painted in whatever colours are available – it's obvious that the people are poor, but that doesn't stop their generosity of spirit and smiles spreading across their faces. They love what they have: family and community. Everyone sits on the wooden floors of the village meeting house, guests on one side and villagers on the other, and the oldest person from the tour is chosen as the chief of our tribe. They greet the chief of the village and then everyone is invited to take part in a traditional kava-drinking ceremony. If you've never had kava, prepare for yourself for a drink that tastes like dirty water, and one that makes you lose feeling in your mouth. It's getting stoned; Fijian style.
After the kava ceremony, guests are treated to an impressive spread of everyday Fijian food, from chicken, rice and omelettes to pineapple, watermelon and fruit slices. The villagers are excited to share the food they grow and make. Then there's dancing and a chance for everyone to meet and socialise. Leaving the village, everyone is full and happy, and there is a feeling of having gained a deeper insight into Fijian life. These tours now contribute about $70,000 to the villages they visit, and that money is used for the basics needed to maintain mountain life – food, education and electricity for example.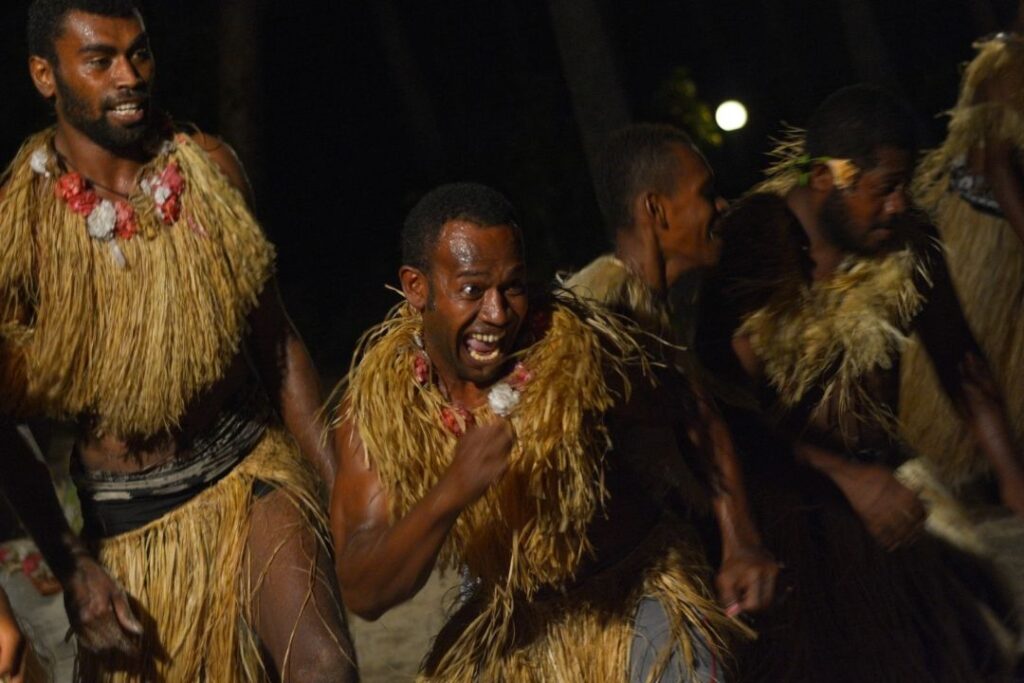 Shape-shifting
Ever wondered why Fijians regularly win the rugby? Because they are seriously fit. One of the places local rugby players train is on some ridiculously steep sand dunes in the Sigatoka Sand Dunes National Park. It is Fiji's first National Park and was established in 1987 to protect a unique natural and cultural heritage site. The park has two walks (one very easy; one moderate) through the jungle – which lead to the remarkable dunes made of super soft sand that continually moves as the wind blows. It's not an easy climb – you need to dig your toes in and go for it, climbing as the sand filters down as though it's in an hour glass. Slow down and you lose your hold and end up back at the bottom. Once atop the dunes, the view is utterly breathtaking – a shape-shifting land of undulating tableland dunes. After a walk across the top, you can run or tumble down the other side to where the ocean meets the dunes in a beach scattered in flotsam bleached by the sun. It's like a graveyard of tree parts, washed out of the river and down the coast to where they have come to rest in an ever-changing sculptural display by Mother Nature. Local artists have started to play with these pieces, creating their own artworks and adding to the spectacular walk.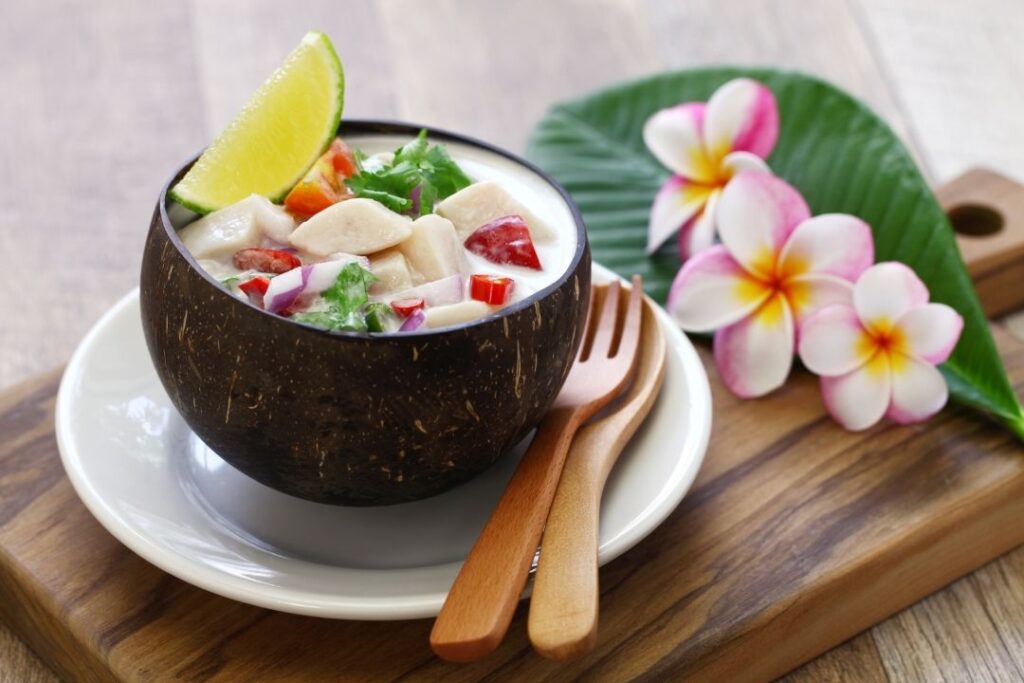 Food glorious food
You can't go to Fiji and not taste the local food. Yes, you can buy pizza, pastas and burgers, but c'mon, when in Fiji….
From meat and fish cooked in fire pits, to fruit salads so sweet you'll dream of pineapple and papaya long after you're home, there is an enticing array of cheap, delicious food to indulge in. You have to try the seafood straight from the boats, curries whipped up in hole-in-the-wall restaurants, and the coconut-infused dishes that make this island's food so tasty and refreshing.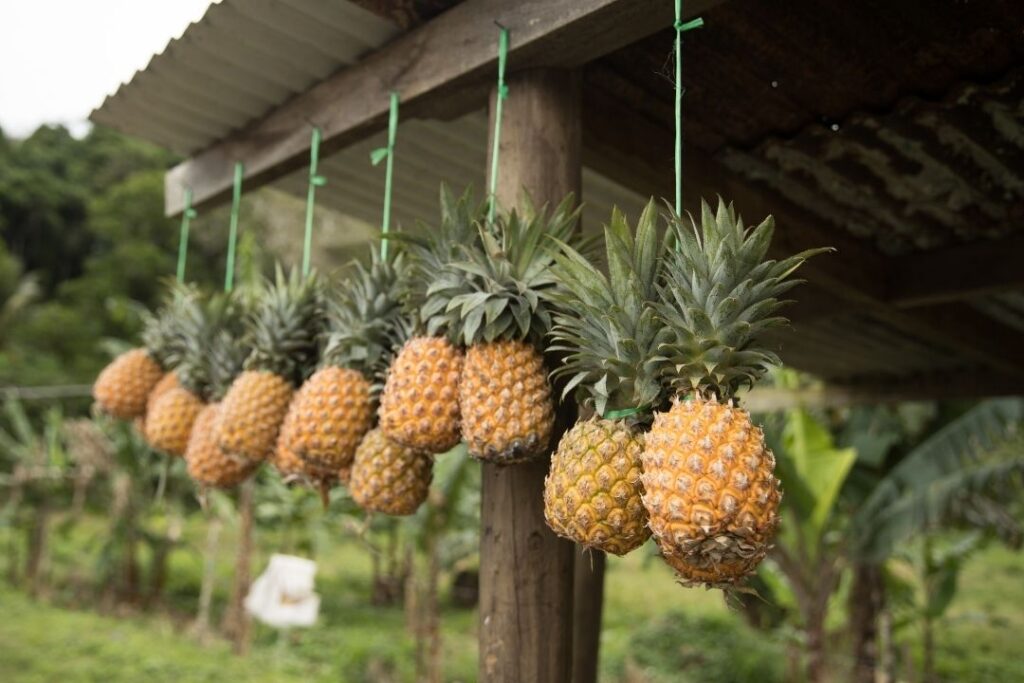 If you are a serious foodie, fit in award-winning Sous Chef Priya's dishes  at the Outrigger on the Lagoon's Ivi Restaurant. The establishment just won Best Fine Dining Restaurant in Fiji, and Chef Priya will happily visit your table, explaining her concoctions that evolve with her talented whims and the finest seasonal produce. She won't stop smiling either, and it'll make you realise that we should all be more Fijian – they know how to eat and live life to the fullest.
Tokoriki Island Resort has been voted the number one hotel in Fiji by TripAdvisor travellers 2021, for the fifth consecutive year. Read more about this barefoot luxury adults-only resort here.