A bucket-list destination rich with beautiful islands, and welcoming locals to boot, from ziplining to kayaking, and everything in between, we've rounded up the best things to do in Fiji with kids.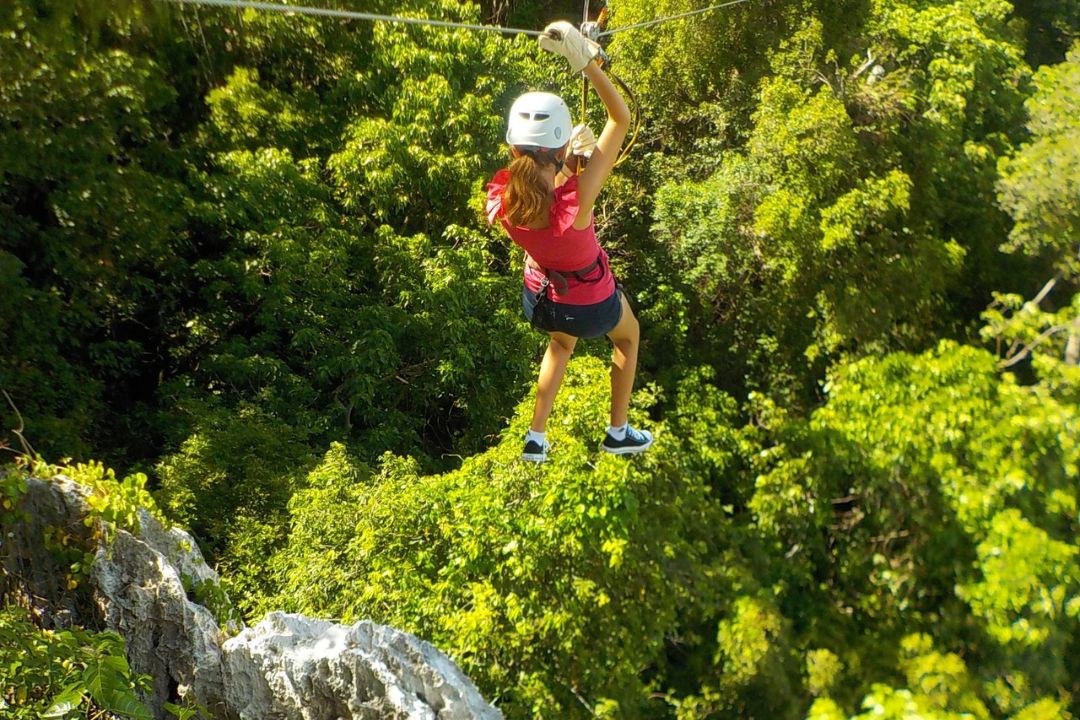 Ziplining
If your children have a thirst for adventure, they'll love the wide range of thrill-seeking expeditions that Fiji has to offer. One of the best things to do in Fiji with kids is ziplining, and with an unrivalled locale in the heart of the tropical rainforest, Zip Fiji offers unmissable experiences for adults and children alike. A short journey from Pacific Harbour Fiji's Adventure Capital, you'll find Zip Fiji's private eco-reserve. A slice of biological paradise with a beautiful backdrop, their highly trained guides help adventure-seekers use special equipment and techniques to experience this unmissable wilderness from a unique perspective. The perfect day out for adrenalin seekers, visitors will voyage over eight giant zip lines high above the forest floor and the Wainadoi River valley. There too is a classic canopy tour on offer, that boasts stunning views and thrilling rides set against a vibrant flora and fauna backdrop. With almost 2km of airtime, it's not for the faint hearted, but the breathtaking views are simply out of this world.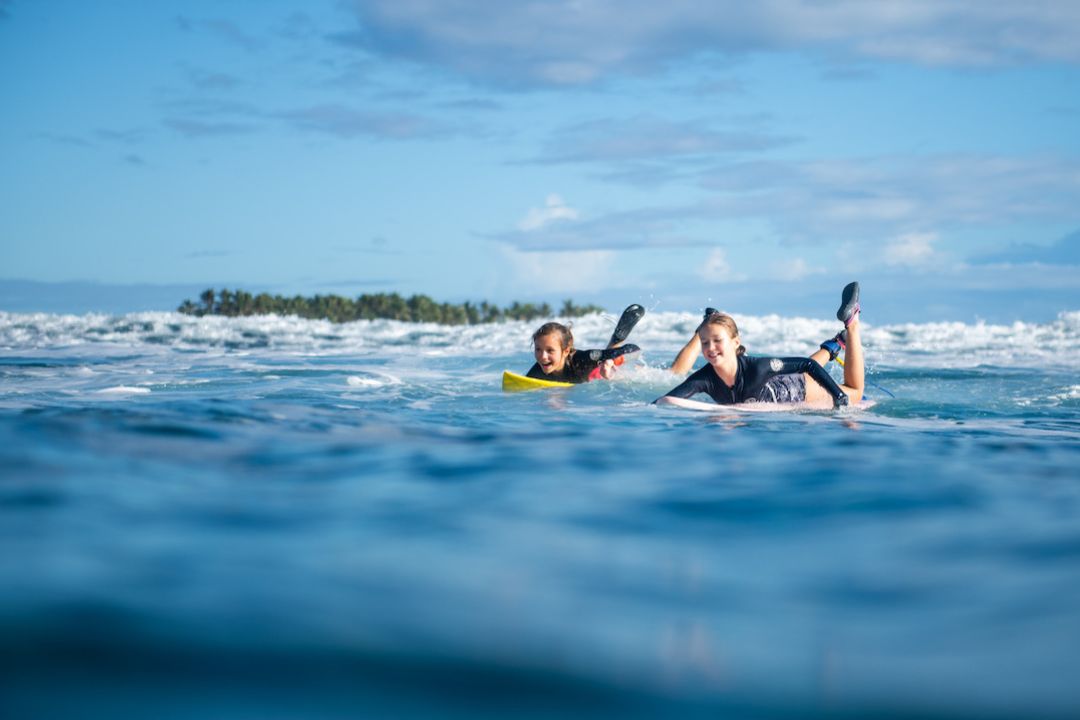 Surfing
One of the best things to do in Fiji with kids is to instil a love of waves in your children. There are few places quite as idyllic as Fiji to teach them how to surf, thanks to the island's incredible waves. Namotu Island is perhaps one of Fiji's most popular destinations, and – situated just a stone's throw from some of Fiji's best surf breaks – it's easy to see why. With hollow waves that are simply perfect for beginners, this family-friendly resort offers unlimited access to surfboards, meaning your little ones can spend as much time in the water as they want. And with resident surf guides to help guests get the most out of the time on and off the water, you might just find your kids catching waves like seasoned pros by the time you return home.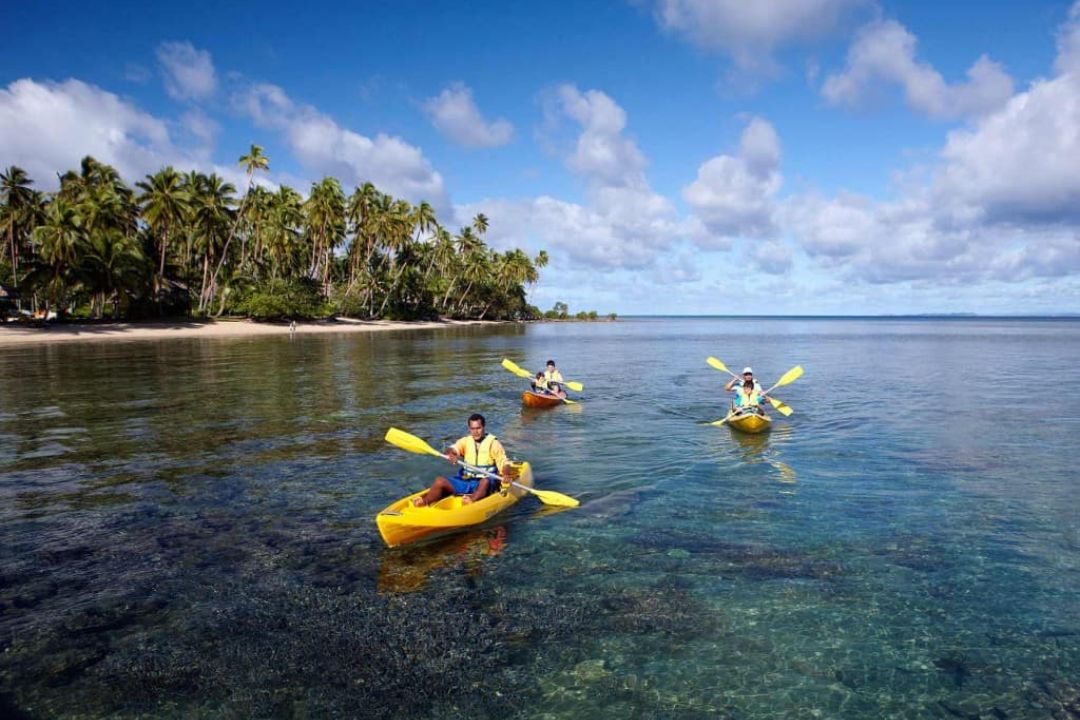 Kayaking
One of the best things to do in Fiji with kids is kayaking, thanks to the many Fijian islands that have smaller, unoccupied islands not far off their coastline. A family friendly sport if ever there was one, the crystal-clear waters of the South Pacific make exploring the landscape a picturesque pastime for all the family. Offering an unmissable way to explore Fiji's unique marine life, beneath its warm South Pacific waters holidaymakers will find vibrant underworld of soft coral and fish waiting to be discovered. Simply paddle across the breathtaking reefs, before stopping on a deserted islands for a family picnic, bush walk or an afternoon soaking up the sun.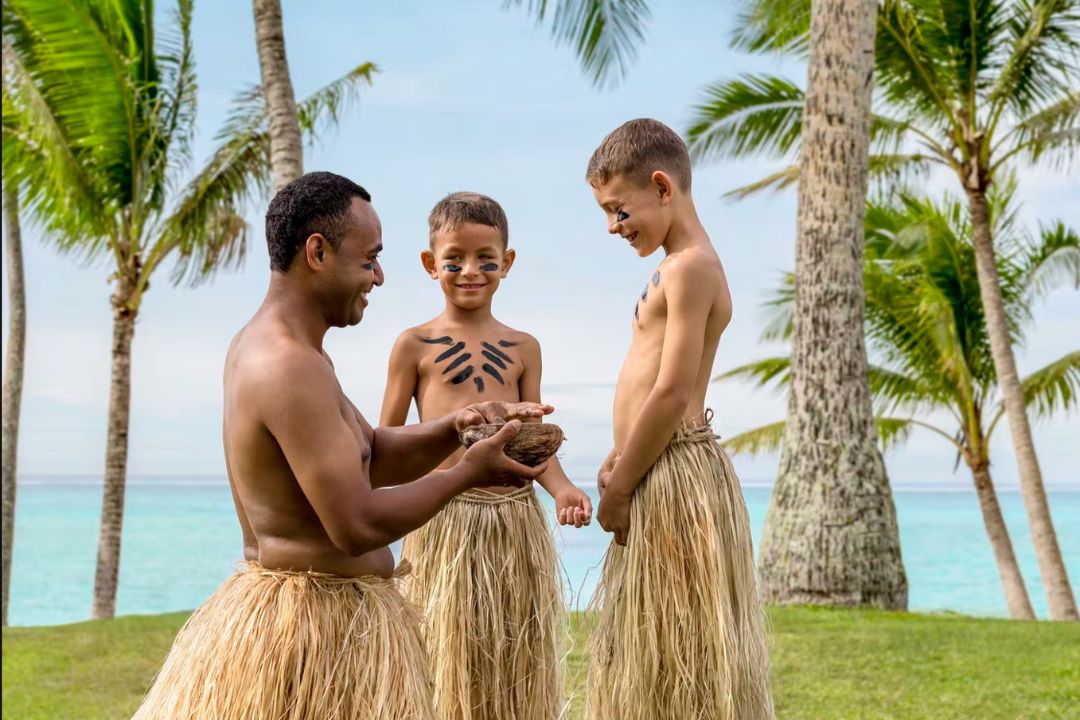 Kids' clubs
A great way to encourage your children to soak up the beautiful culture that Fiji is known and loved for, is via one of the kids' clubs that the island is famous for. One of the best things to do in Fiji with kids, many resorts in Fiji have free clubs that fuse fun with learning, with programs of activities based on Fiji's culture and nature. Little ones can do everything from learn Fijian songs and traditional dances, to lighting ceremonial torches and other activities might include getting to know the island better with a wide array of surf classes, paddle boarding lessons, parasailing trips and fishing expeditions on offer.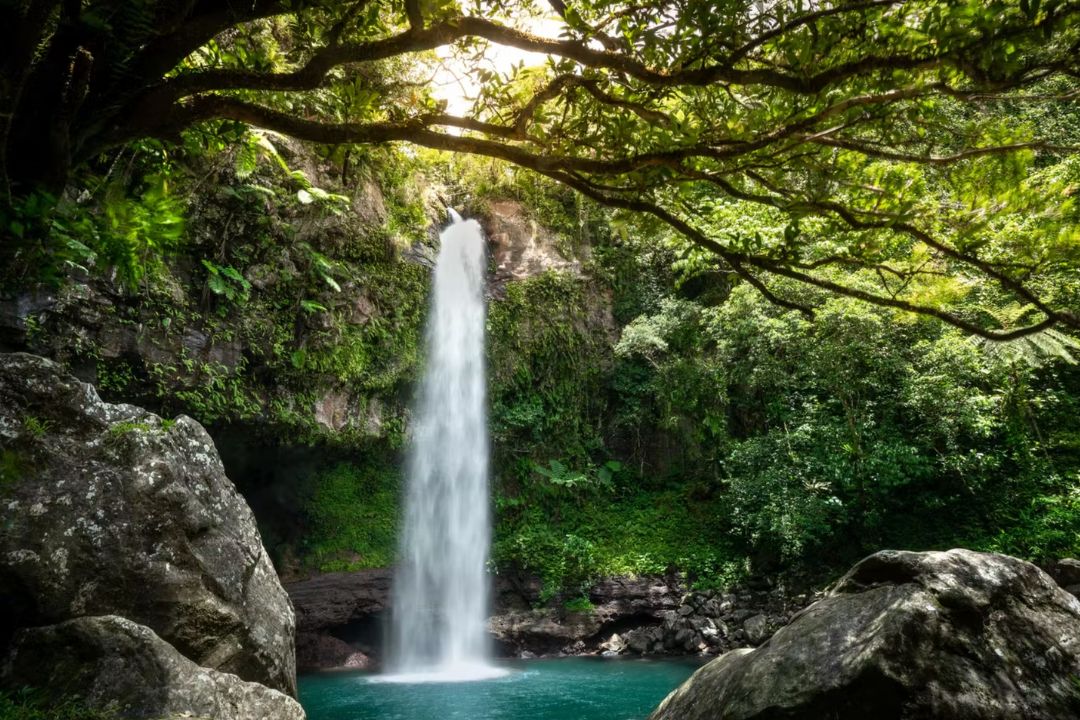 Chasing waterfalls
While Fiji's stunning sea-life means that much of the best adventures are found underwater, there too is much to see on land and one of the best things to do in Fiji with kids is to explore some of the tropical mountainous regions that Fiji is known and loved for. Home to an abundance of incredibly scenic waterfalls with many boasting naturally formed swimming holes, there are few better ways to spend a day in Fiji than with a trek through the verdant green jungle ending at a scenic drop and a swim in a secluded pool to escape the tropical heat.
Love all things underwater? Here's why you should go diving in Fiji.