For a small, remote nation in the Pacific, New Zealand punches well above its weight when it comes to world-class wines.
Zingy sauvignon blancs from Marlborough are a global benchmark, with intense pinot noirs from cool Central Otago much in demand with aficionados.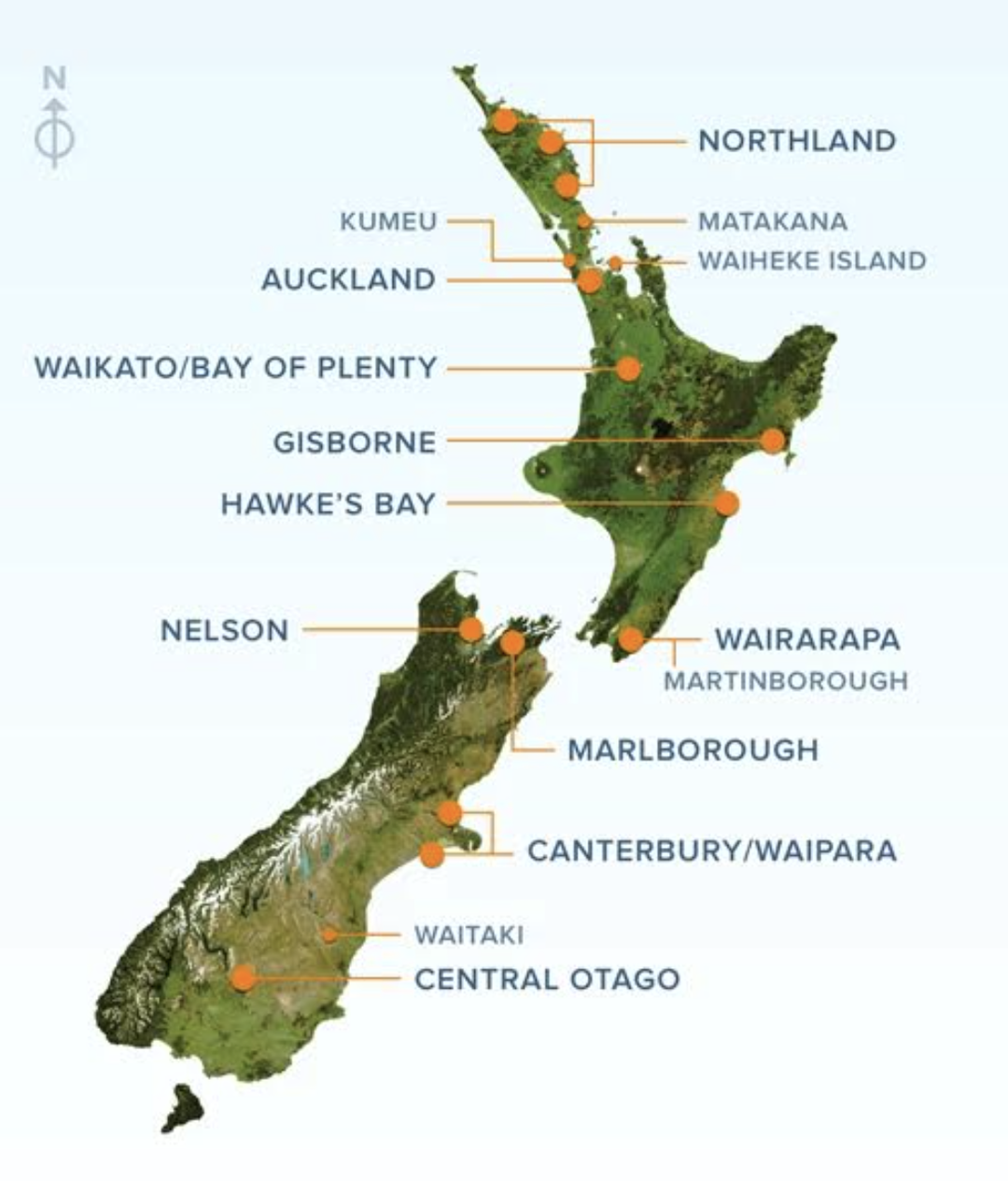 Wonderful wines of New Zealand
This nation of just over 5 million people – a two-hour flight east of Australia – is home to several wine-producing regions, all with distinctive characteristics. New Zealand's wine regions extend 1,100km from sub-tropical Northland down to Central Otago, home to some of the world's most southerly vineyards.
While many wine lovers will consider New Zealand wines to be relative newcomers to their local wine shop shelves, it is actually 203 years since the first planting of grapevines in the northerly Bay of Islands region. Throughout the 19th and early 20th century, a considerable number of European arrivals established vineyards in different regions, contributing to the establishment of the many diverse wine regions of New Zealand. Today, the New Zealand wine industry consists of over 700 wineries and more than 600 grape growers.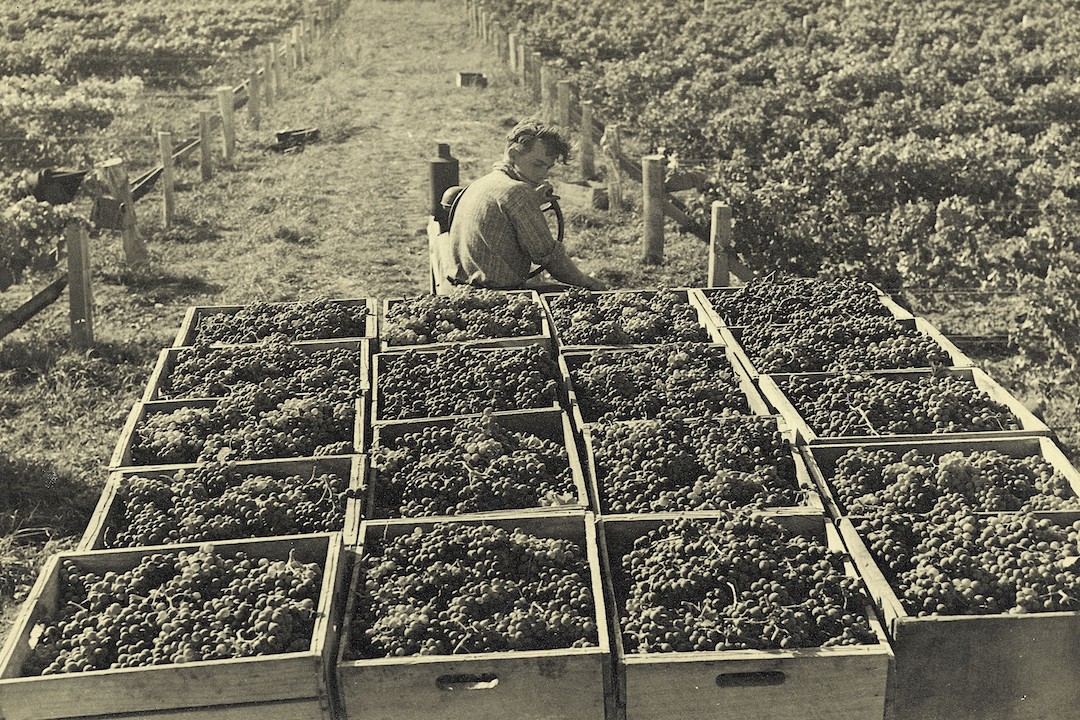 New Zealand also has some of the most southerly vines in the world in Central Otago. Although it is bitterly cold in winter, a dry autumn allows the grapes to ripen.
New Zealand wines are promoted as being made in a "clean and green" fashion with New Zealand Trade & Enterprise backing the Made with Care campaign. This is part of a global initiative designed to raise awareness of New Zealand's produce; shining a light on "thoughtfully created and ethically manufactured" food and beverages.
Actor Sam Neill (Jurassic Park) makes pinot noir at his Two Paddocks Vineyard in Central Otago, a region he says rivals Burgundy and Oregon for quality.
"There are only a few really special spots on the planet that can actually successfully grow pinot noir to a level of distinction, and Central Otago is one of them," Neill says.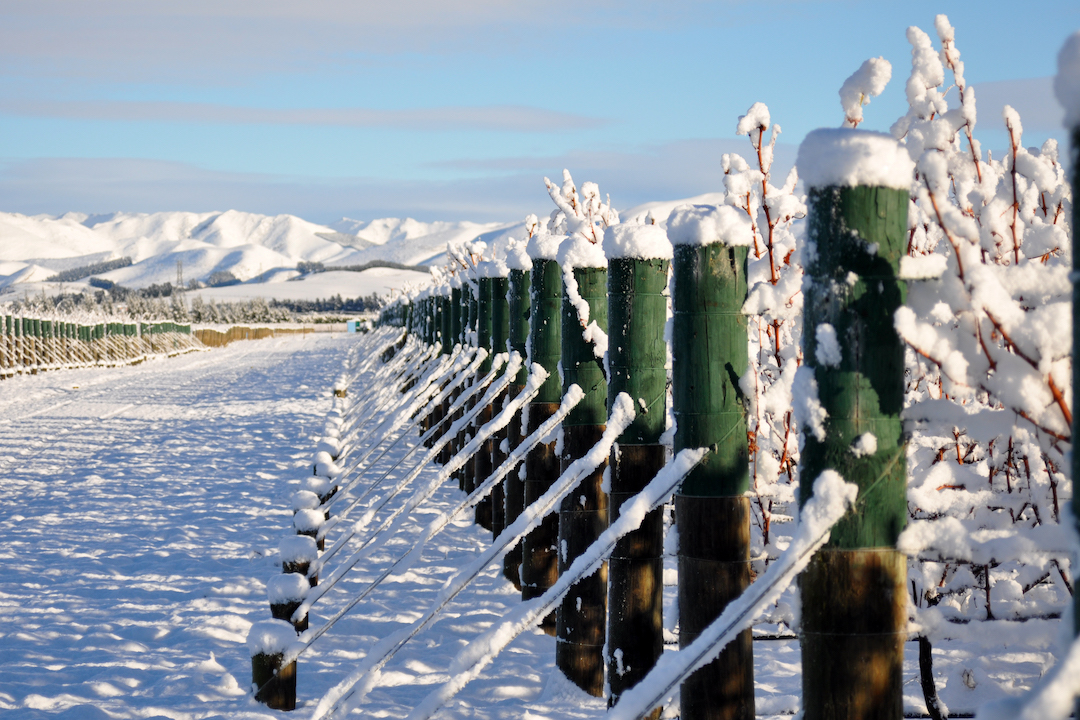 Various varieties
It was not until the second half of the last century that a new wave of Kiwi viticulturalists and winemakers began to shape the modern industry. Until then the major grape in New Zealand was the bland Muller-Thurgau.
Since the 1990s, there has been an evolution in the grape varieties planted throughout the country. Sauvignon blanc is now the most widely planted variety, accounting for 76% of total production, followed by pinot noir and chardonnay.
Around 98% of New Zealand's vineyard production land is certified under Sustainable Winegrowing New Zealand (SWNZ), a voluntary scheme that is unmatched anywhere in the world.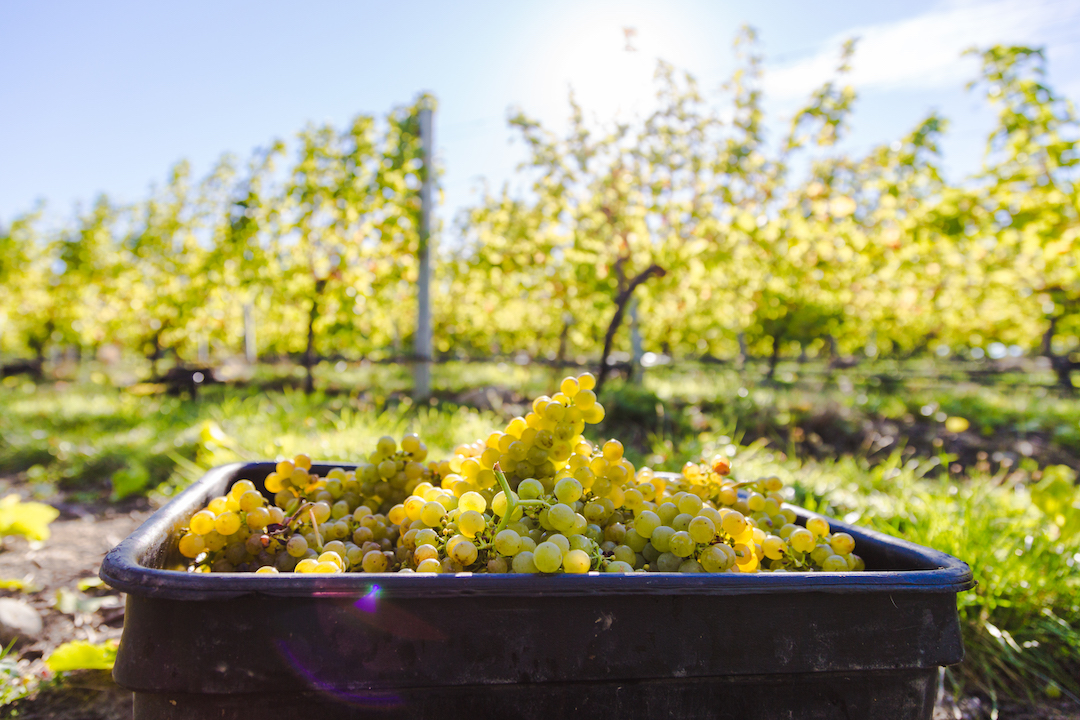 Michael Brajkovich from Kumeu River – based just outside New Zealand's biggest city of Auckland – says the expansion of New Zealand wineries and the country's wine industry has been remarkable.
"When I started studying winemaking at Roseworthy College in Australia back in 1979, New Zealand wines were treated as a bit of a joke," Brajkovich says. "We used to be unknown internationally, but we now have a significant presence."
In addition to the Auckland region, grapes are grown in the Hawke's Bay, Gisborne, Waikato/Bay of Plenty and Martinborough regions of the North Island, and the Marlborough, Canterbury, Nelson, and Central Otago districts on the South Island.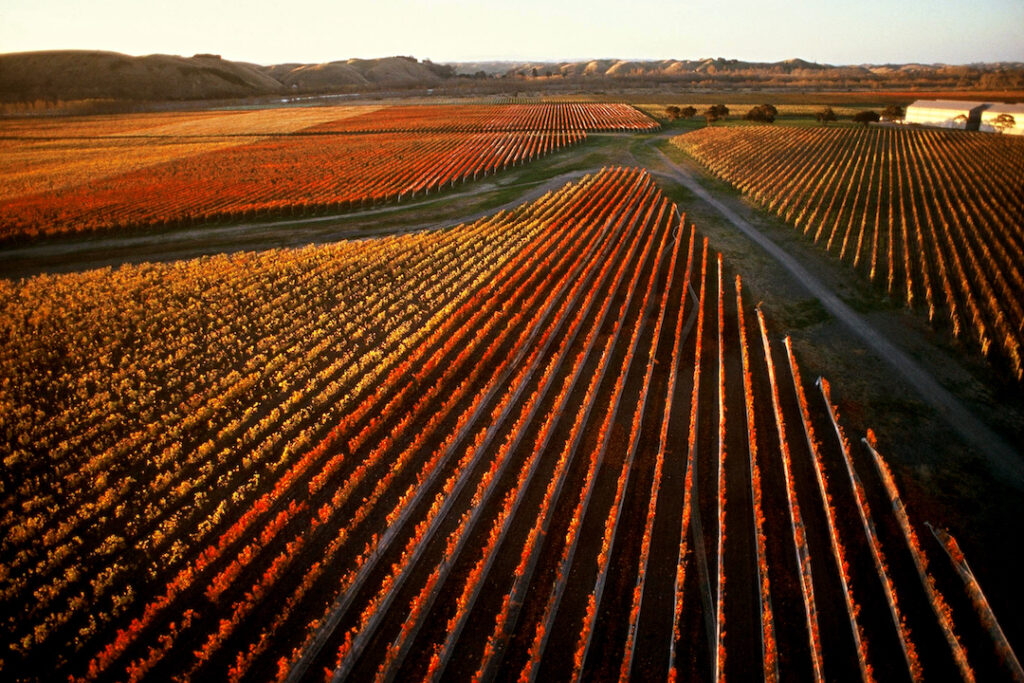 A remarkable 85% of all wine exported from New Zealand is Marlborough sauvignon blanc – and the region has usurped the Loire Valley in France as the major source of the grape. Names like Cloudy Bay, Brancott Estate, Wither Hills and Giesen lead the way here.
Ivan Sutherland from Dog Point says the region has built a reputation for individualism and excellence.
"Appellation Marlborough Wine is about protecting the reputation this region has worked hard to build," Sutherland said. "It provides the wine buying public of the world with an assurance they can see and trust. We have now trademarked the brand in all of the key global wine markets which has been a huge undertaking. This is the first step in protecting a New Zealand wine style that has become a global icon."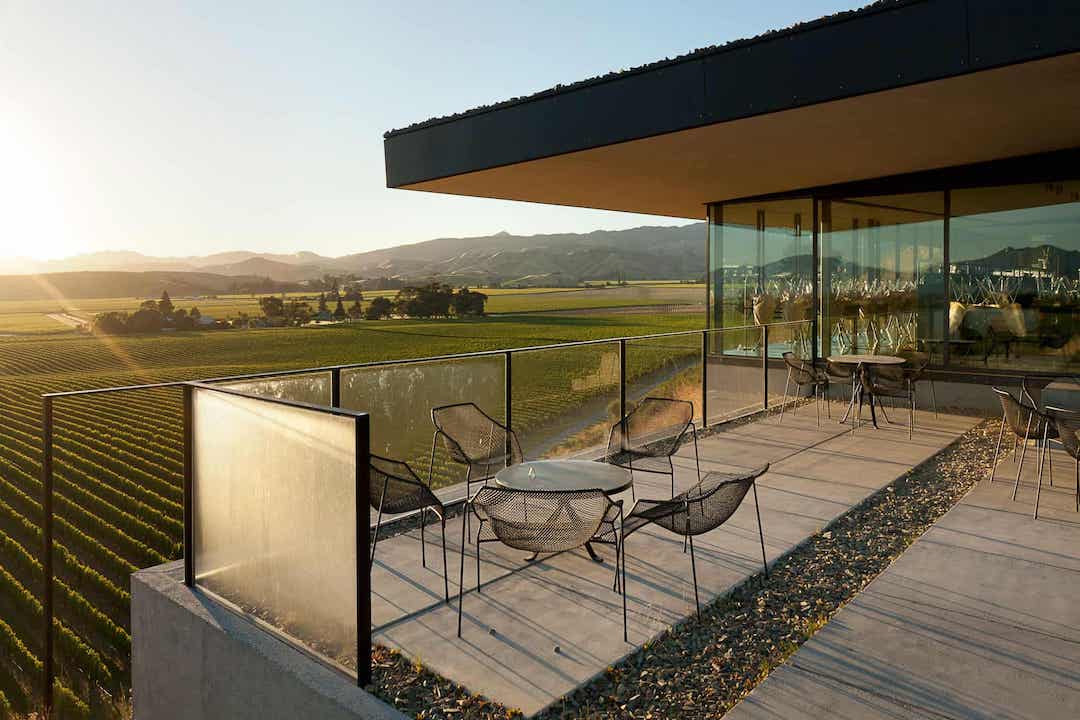 Reputation of New Zealand wineries
Perfumed and powerful pinot noirs from Central Otago have built a worldwide reputation over the past three decades with the top wines much sought-after by collectors.
There is the bonus that the lively resort town of Queenstown and several ski resorts are right on the doorstep of the Central Otago vineyards. Names to look out for include Felton Road, Mount Difficulty, Peregrine, and Quartz Reef. The Amisfield cellar door is one of the closest tasting rooms to Queenstown. Visitors should also make time to taste at Mount Edward, Chard Farm (the views are dramatic), Rippon, Valli and Misha's Vineyard.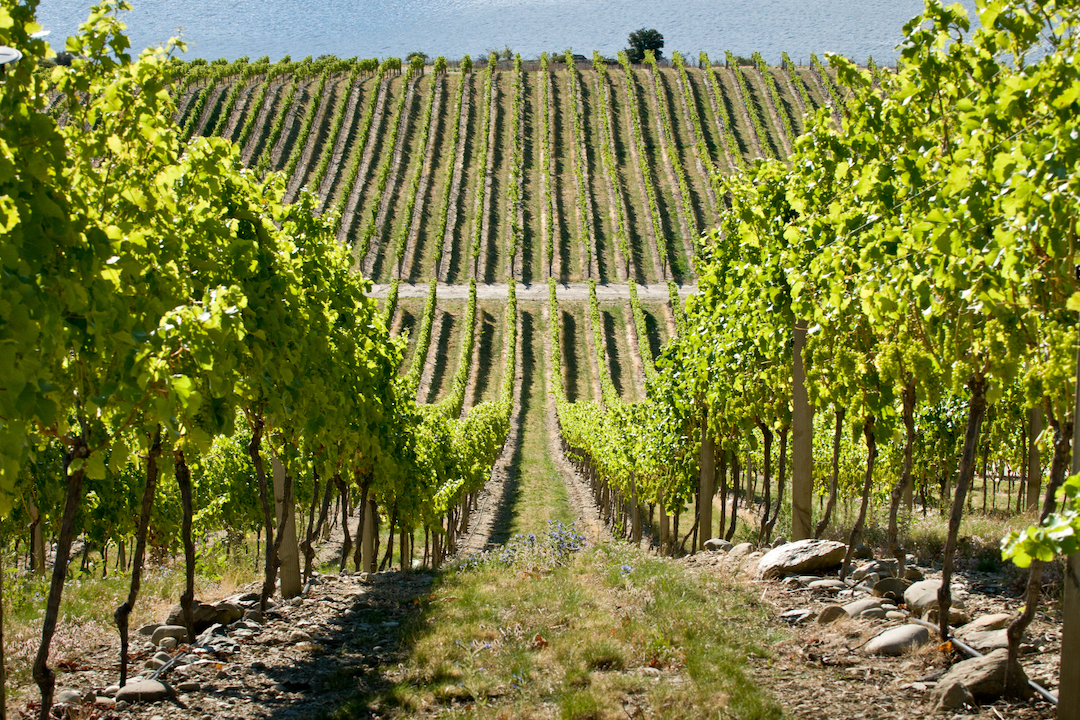 Slow-paced Hawke's Bay, which includes the towns of Napier, Hastings, and Havelock North on the east coast of the North Island, is the oldest commercial winemaking region in the country, with the first vineyards established in 1851 – generations before Kiwi wines became fashionable worldwide.
With climatic conditions like Bordeaux, Hawke's Bay is the second-largest wine region in the country – behind Marlborough – and produces 90% of the merlot and cabernet sauvignon and 25% of the chardonnay. The best-known wines from the region are made from syrah grown in a small subregion known as Gimblett Gravels. Made from fruit grown in Hawke's Bay, Te Mata Coleraine, a Bordeaux-style blend, is arguably New Zealand's most famous red wine.
For visitors to Auckland, Waiheke Island – just a short ferry ride from the city – is one of New Zealand's most spectacularly beautiful vineyard regions and is well worth a trip.
If you can't make it to New Zealand, at least try a bottle. Nearly 90% of total wine production is exported, mainly to the United States, Britain and Australia.
Celebrate the Kiwi way with these five awesome festivals held around the country.