From a buzzing beachside spot to the crème da le crème of Hawaiian fine dining, we've rounded up the best bars and restaurants in Waikiki. Nestled on the south shore of Honolulu, the world-famous neighbourhood of Waikiki was once a playground for the movers and shakers of Hawaii. Beloved for its popular surf beaches, vibrant night life and decadent dining, it's a region adored by locals and tourists alike thanks to its endless offering of stylish boutiques, waterside cocktail bars and famous Kuhio Beach hula shows.
A dream destination for foodies and cocktail connoisseurs alike, Waikiki has an impressive offering of eateries, that will satisfy all manner of palates.
Duke's Waikiki
Something of an iconic Hawaiian watering hole, no trip to Hawaii is complete without indulging in a tipple or two at Duke's.  One of the best bars and restaurants in Waikiki, Duke's is a much-loved bar known for its beachfront location, surf 'n' turf, tiki vibe and umbrella drinks. A place that honours local legend Duke Kahanamoku – who grew up swimming, surfing, canoeing and bodysurfing, in 1929, and is known for riding the longest ride in modern times – Duke's too has become Insta-famous thanks to its prime location and their signature Hula Pie. After a tropical sundown drink? Try the lychee martini or the coconut mojito.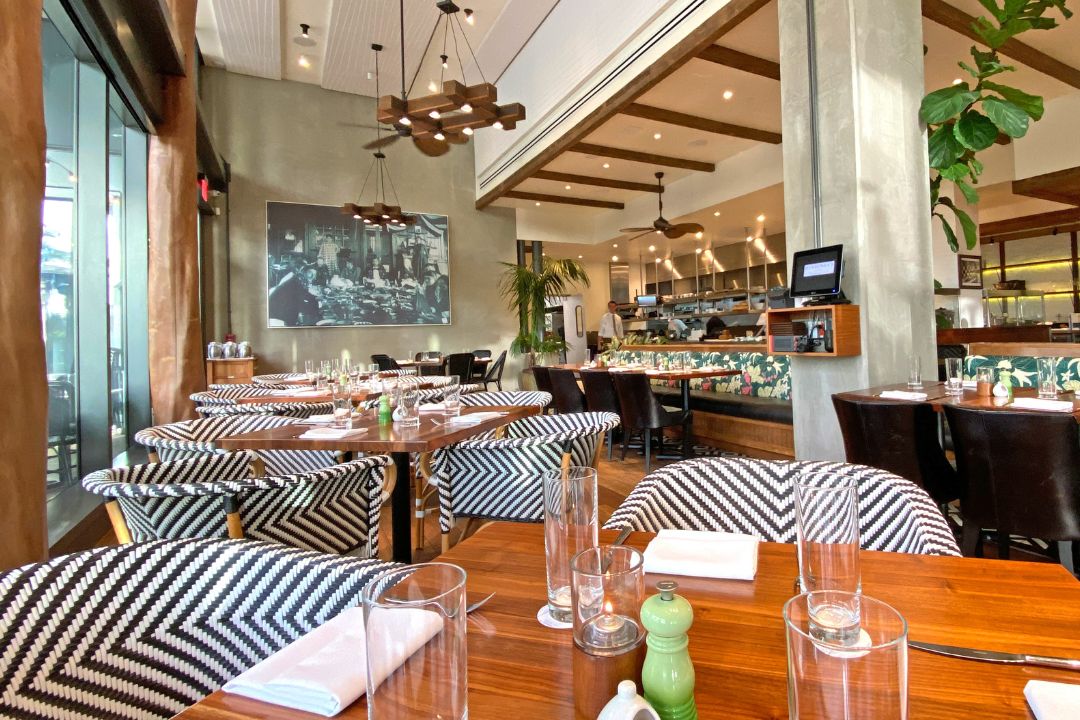 Merriman's
The award-winning Merriman's is a vibrant, stylish and spacious eatery known as one of the best bars and restaurants in Waikiki. Offering local seafood alongside wine, cocktails & live music, Merriman's have established themselves as a pioneer of the "Farm to Table" movement in Hawaii, thanks to the perfect fusion of a neighbourhood bistro vibe with hints of old Hawaii. Lively, urbane, and whimsical, Merriman's Honolulu is a great eatery for a special occasion, but also makes a great every-day place for anyone who loves great food and impeccable service.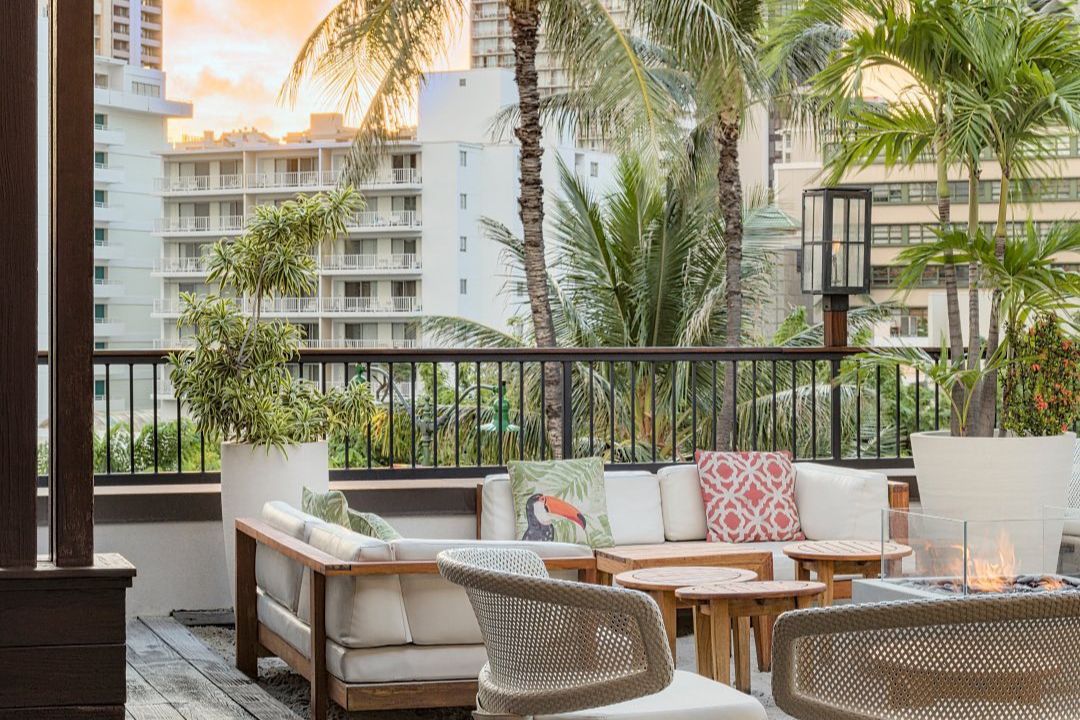 Tommy Bahamas
Nestled in the heart of Waikiki, Tommy Bahamas is a three-story oasis where diners will find a farm-to-table restaurant, a gorgeous living wall of herbs and tropical plant and an open-air rooftop that comes complete with sand, a cosy fire pit, lively live music, and unrivalled views of Honolulu. Perched on top of the much-loved Tommy Bahamas store, the scenic locale and wide selection of traditional Hawaiian-inspired items that incorporatie locally sourced produce and seafood make it one of the best bars and restaurants in Waikiki.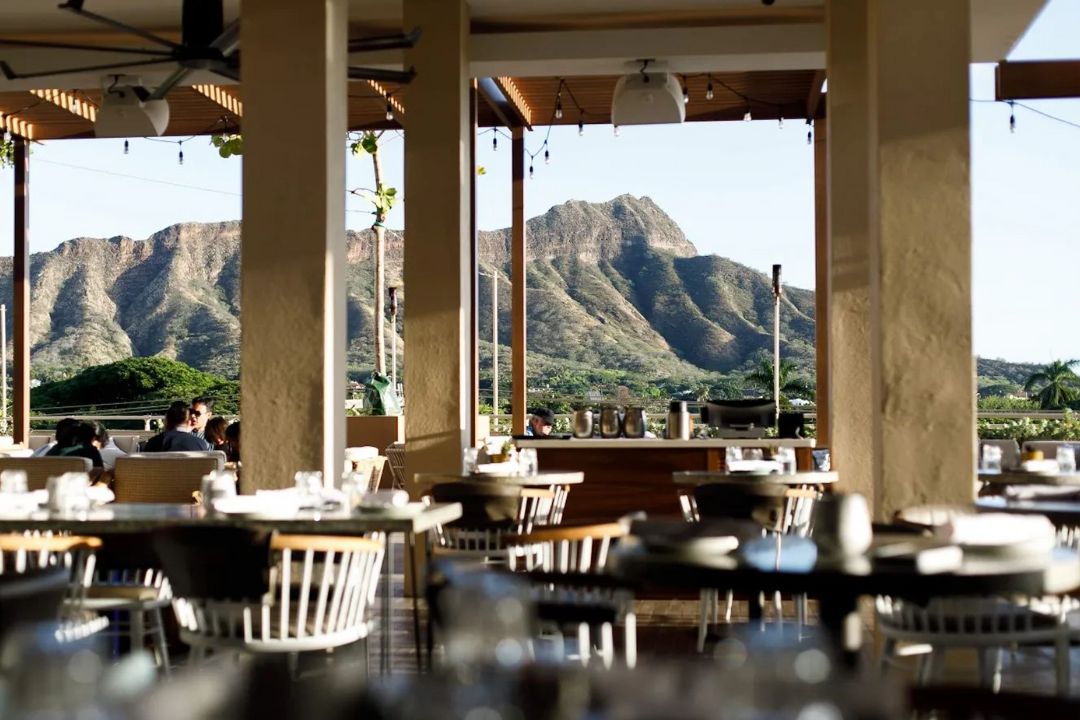 DECK.
Situated on the 3rd floor rooftop pool deck of the Queen Kapiʻolani Hotel, DECK. boasts panoramic views of the iconic Diamond Head steps from world famous Waikiki beach, and offers diners a stunning backdrop from which to enjoy their mouth-watering menu, inspired by the American Pacific. With everything from fresh handcrafted cocktails, locally brewed beers and a vast selection of wines on offer, diners love the thoughtfully selected, locallty sourced and sustainable ingredients, that create a dining experience fully immersed in the beauty of Hawaiʻi.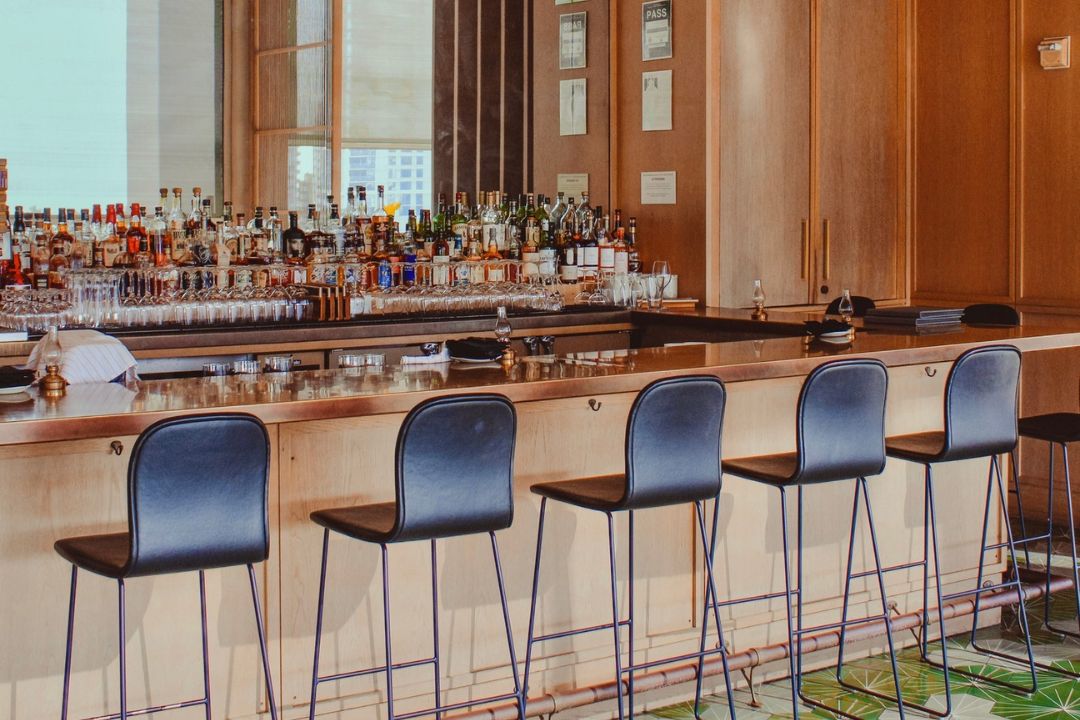 La Vie
Serving the finest of French cuisine in Waikiki, La Vie is decadent dining at its best. Known for its playful, modern culinary experience. La Vie is perched on the eighth floor of the Ritz-Carlton residences, with gorgeous Waikiki views. From the stunning ocean views and the nightly live piano entertainment to the stylish décor and unbeatable bay locale, it's easy to see why La Vie is widely considered as one of the best bars and restaurants in Waikiki.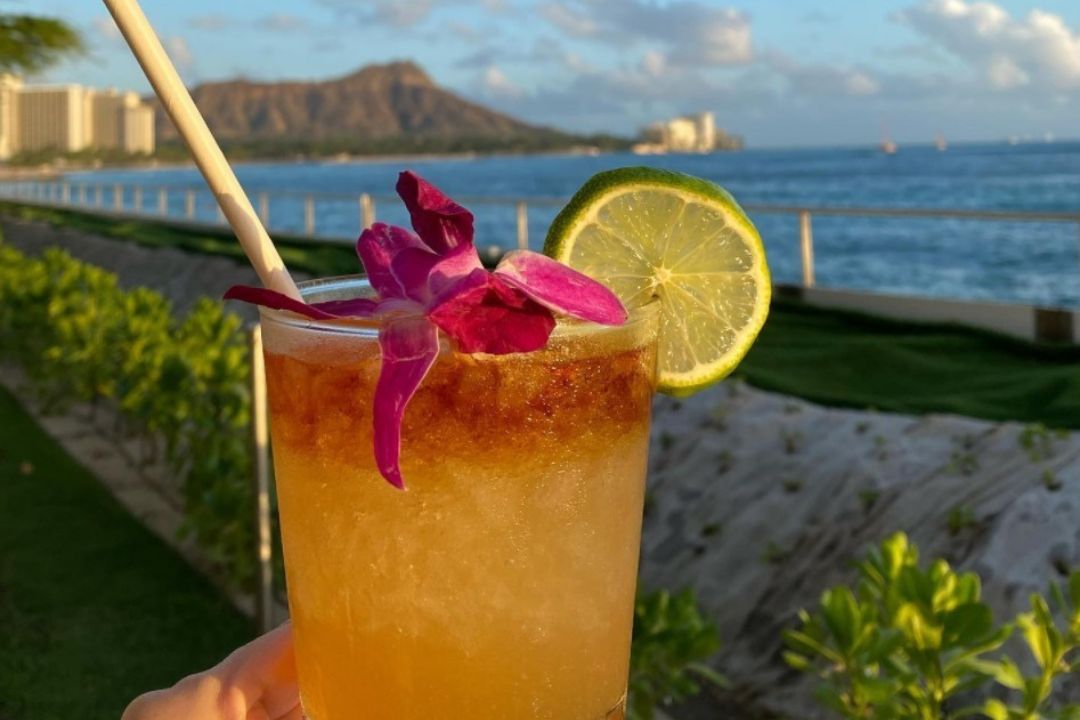 Halekulani
A cherished luxury Waikiki oceanfront hotel offering some of the finest dining options in Waikiki, Halekulani has something for everyone. From a casually elegant, oceanfront restaurant that celebrates the sophisticated flavours of the coastal Italian regions to Cattleya Wine Bar that features Mediterranean influenced tapas style cuisine paired with curated offerings of global wines, Halekulani is an absolute must-visit for anyone with a passion for decadent dining and one of the best bars and restaurants in Waikiki.
Culture vulture? Here are Hawaii's seven best museums.